NUMBERS 21-24: DAY 261 JOURNEY THROUGH THE BIBLE IN A YEAR
September 18, 2023
NUMBERS 21-24
DAY 261 JOURNEY THROUGH THE BIBLE IN A YEAR
Click here for the reading
Focus Verses For Today: Numbers 22:20-22
Our journey today continues the Israelites' trek through the desert and their confrontations with the nations of Arad, the Amorites, Bashan, and Moab. Much attention is paid to Balak, king of Moab, and Balaam.
Take a moment and pray, asking for understanding of today's reading. Read Numbers 21-24. Let's journey!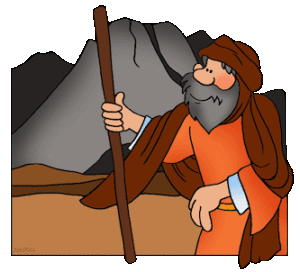 Numbers 21-24: The Israelites experienced victory with the defeat of Arad, but quickly began complaining again, leading to the Lord cursing them with snakes. Moses intercedes. Once recovered, the Israelites continue their trek, defeating more nations, causing Balak, King of Moab to become concerned and send for Balaam, who was a prophet. The remainder of today's reading records what happens between Balak, his princes, and Balaam, including Balaam's four oracles. (Numbers 21:1-24:25)
Our focus verse for today:
20 That night God came to Balaam and said, "Since these men have come to summon you, go with them, but do only what I tell you."
21 Balaam got up in the morning, saddled his donkey and went with the Moabite officials. 22 But God was very angry when he went, and the angel of the Lord stood in the road to oppose him. Balaam was riding on his donkey, and his two servants were with him.
(Numbers 22:20-22 , NIV)
The story of Balaam is a confusing one to many: God relents and allows Balaam to accompany the princes, but gets mad at Balaam for going with them. This story requires careful reading of all events. Balaam is an opportunist – he is paid for his divination. Balaam also does not faithfully report what the Lord has told him, which would have, perhaps, prevented the princes' return. Balaam's heart was not in following the Lord, but serving his own interests. We have all, at times, acted as Balaam acted – technically following, but looking for every loophole we could find. Seek God's forgiveness for those times in your life. Carefully examine where you are in your life now. Are you looking for loopholes?
Godspeace!
For more information regarding how your financial support can help, please click here.