JOHN 19-21: DAY 266 JOURNEY THROUGH THE BIBLE IN A YEAR
September 23, 2023
JOHN 19-21
DAY 266 JOURNEY THROUGH THE BIBLE IN A YEAR
Click here for the reading
Focus Verse For Today: John 21:25
Today, we conclude our journey through the Gospel of John, with Jesus' death, burial, and resurrection.
Before reading John 19-21, pray for understanding of today's reading. Read John 19-21. Let's journey!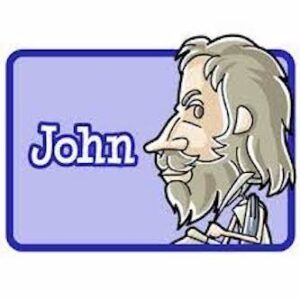 John 19-21: Today's reading concludes not only the Gospel of John but the Gospels of the New Testament, the first four books. Jesus is sentenced to death by crucifixion by Pilate, as insisted upon by the Jewish leaders. Jesus is crucified and dies. Joseph of Arimathea provides the site where Jesus is to be buried. Jesus' empty tomb is discovered and Jesus appears to many people, including Simon Peter, who received forgiveness for his earlier denial of Christ. (John 19:1-21:25)
Our focus verse for today:
Jesus did many other things as well. If every one of them were written down, I suppose that even the whole world would not have room for the books that would be written.
(John 21:25, NIV)
This single verse almost seems like a throw-away line at the end of the four gospels, one man's personal opinion before ending his book. But – wow! – what this verse implies! This verse shows just how little is truly recorded of all that Jesus said and did. Today, we concluded not just the Gospel of John, but all four Gospels, the first four books of the New Testament. After reading all four, you can see many of the same stories, same lessons, repeated in multiple Gospels. It can make it seem like there wasn't much else to record. But today's focus verse shows the exact opposite! Pause and reflect on all that we know Jesus did during His time on earth. Pause and reflect on all that is not recorded.
Godspeace!
For more information regarding how your financial support can help, please click here.