International Death Penalty News 2023, Issue 38: China, Iran, Jordan, United States of America
International Death Penalty News 2023
Issue 38
China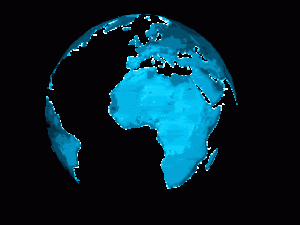 The Guiyang Intermediate People's Court has sentenced Yu Huaying to death for abducting and trafficking 11 children for financial gain in the 1990s. Yu was arrested after one of the children she kidnapped went to the police. She had also been previously arrested in 2000 and 2004 on child abduction charges.
Iran
On Sunday, September 10, 2023, 48-year-old Abdolnaser Ghaljayi was executed in Birjand Central Prison. Abdolnaser is a member of the Baluch minority in Iran. He was convicted and sentenced to death on drug-related charges. Abdolnaser is also the 500th recorded execution in Iran. State officials and the media have not yet reported on his execution.
On Wednesday, September 13, 2023, Ali Mansour Khakzad was executed in Boroujerd Prison. He was convicted and sentenced to death on drug-related charges. At the time of his arrest three years ago, he was in possession of heroin and methamphetamine. His execution has not yet been reported by state officials or the media.
On Sunday, September 17, 2023, two men were executed in Shiraz Central Prison. The men have been identified as Ramezan Yavari and Mozafar Sanjarani. Both were arrested about three years ago and sentenced to death in the same case on drug-related charges.
Jordan
An unnamed man has had his death sentence upheld by the Court of Cassation. He was sentenced to death in December 2022, after being found guilty of murdering his neighbor in the Jordan Valley in March 2020. A second man in the case was also found guilty and sentenced to 20 years in prison. The convicted and the victim have long been neighbors and their families were known to have many disputes.
United States of America
On Thursday, September 21, 2023, Anthony Sanchez was executed by the state of Oklahoma. He was convicted of murdering 21-year-old Jewell "Juli" Busken on December 20, 1996, in Norman, Oklahoma. Anthony was 44 years of age.
On Tuesday, September 19, 2023, South Carolina Governor Henry McMaster announced that the state has once again obtained lethal injection drugs and will begin preparing to carry out executions. This announcement comes months after signing into law a Shield Statue, which protects the identities of individuals or entities involved in the planning and/or carrying out of executions in the state. South Carolina has not carried out an execution in 12 years and has not had any drugs since 2013. No executions have yet been scheduled. There are currently 34 death row inmates in the state, however, not all of them are eligible for execution as they must first complete their appeals or choose to forgo the appeals process.
On November 3, 2022, Stephen Booker was found unresponsive in his cell on death row in Florida. He was 69 years of age. Booker was convicted and sentenced to death for raping and murdering 94-year-old Lorine Demoss Harmon on November 9, 1977, in her Gainsville, Florida apartment. She had been stabbed to death. After killing her, Booker searched and robbed the apartment. After conducting an autopsy, it was determined that Booker died of a fentanyl overdose. It is currently unclear how he obtained the lethal dose of the illegal drug, however, Florida has struggled with stopping the flow of illegal drugs in the state's prisons.
In 1975, Glynn Simmons was sentenced to death in Oklahoma. He was convicted of murdering store clerk Carolyn Sue Rogers in 1974. Simmons, however, has insisted from the beginning that he was in Louisiana playing pool at the time the liquor store was robbed and Carolyn was murdered. During his trial, he had at least one witness that confirmed his alibi. However, a customer in the store identified Simmons as one of the robbers and a jury sentenced him to death. Now, at the age of 70, Simmons has had the case against him dismissed, with prejudice, which means he cannot be retried for the case in the future. Simmons had his sentence vacated and was granted a new trial earlier this year, however, in the years since his initial conviction, evidence has gone missing and witnesses have either died or cannot be located. Therefore, the judge dismissed the case, making Simmons a free man. He is currently being treated for liver cancer but plans to use his remaining time to help others in prison.
For more information regarding how your financial support can help, please click here.