PSALMS 114-116: DAY 270 JOURNEY THROUGH THE BIBLE IN A YEAR
September 27, 2023
PSALMS 114-116
DAY 270 JOURNEY THROUGH THE BIBLE IN A YEAR
Click here for the reading
Focus Verses For Today: Psalm 115:2-8
Today's journey continues our study of Psalms. As you are reading today's psalms, keep in mind that these are all psalms that were sung during Passover.
Take a moment and pray, asking for understanding of today's reading. Read Psalms 114-116. Let's journey!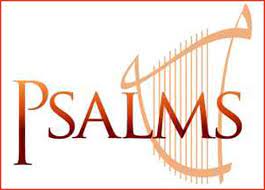 Psalms 114-116: The author(s) of today's psalms are not recorded. Psalm 114, is a psalm of praise, remembering what the Lord has done for the Israelites. Psalm 115 is a psalm of praise, praising that we have a living God. Psalm 116 is a psalm of thanksgiving. (Psalms 114:1-116:19)
Our focus verses for today:
2 Why do the nations say,
    "Where is their God?"
3 Our God is in heaven;
    he does whatever pleases him.
4 But their idols are silver and gold,
    made by human hands.
5 They have mouths, but cannot speak,
    eyes, but cannot see.
6 They have ears, but cannot hear,
    noses, but cannot smell.
7 They have hands, but cannot feel,
    feet, but cannot walk,
    nor can they utter a sound with their throats.
8 Those who make them will be like them,
    and so will all who trust in them.
(Psalms 115:2-8, NIV)
We have a living God. We have a living God! Why is that important? What good is a dead god? A god made out of wood, or silver, or gold. They can do nothing because they are not alive. Our God is alive! He hears our prayers and responds to them! He hears our requests and answers! He is never changing, but always with us. Why is having a living God important to you?
Godspeace!
For more information regarding how your financial support can help, please click here.