PROVERBS 26-27: DAY 271 JOURNEY THROUGH THE BIBLE IN A YEAR
September 28, 2023
PROVERBS 26-27
DAY 271 JOURNEY THROUGH THE BIBLE IN A YEAR
Click here for the reading
Focus Verse For Today: Proverbs 27:2
Our journey today through Proverbs focuses on chapters 26-27.
Ask the Lord for His understanding of Proverbs 26-27. Read Proverbs 26-27. Let's journey!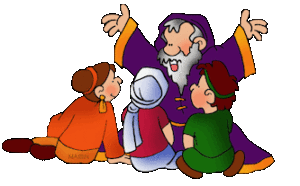 Proverbs 26-27: Like many other Proverbs, Proverbs 26-27, contrasts wisdom with folly. (Proverbs 26:1-27:27)
Our focus verse for today:
Let someone else praise you, and not your own mouth;
    an outsider, and not your own lips.
(Proverbs 27:2, NIV)
In today's world, everyone wants credit for their work, and some are even willing to steal the work of others and take their credit. It is important to know the difference between standing up for the work that we have done, and "singing our own praises." We should not be over-boastful about our work and talents – let others praise our good work. And above all, remember the one who gave you the talent that others are complimenting!
Godspeace!
For more information regarding how your financial support can help, please click here.