OBADIAH 1: DAY 272 JOURNEY THROUGH THE BIBLE IN A YEAR
September 29, 2023
OBADIAH 1
DAY 272 JOURNEY THROUGH THE BIBLE IN A YEAR
Click here for the reading
Focus Verse For Today: Obadiah 1:15
Today, we both begin and conclude our journey through the book of Obadiah. Obadiah is the shortest book in the Bible, containing one chapter that is 21 verses.
Ask the Lord for His understanding of Obadiah 1. Read Obadiah 1. Let's journey!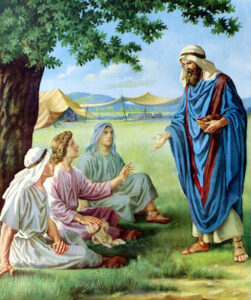 Obadiah 1: The book of Obadiah contains, primarily, a prophecy against the nation of Edom. Edom was an enemy of Israel, and was founded by Esau, the twin brother of Jacob (who became known as Israel). While the two nations never got along, the Edomites laughed and took pleasure in Israel's defeat and humiliation. Obadiah foretells of the day when Edom will face justice for their actions. Like most prophecies, Obadiah ends with hope for Israel. (Obadiah 1:1-21)
Our focus verse for today:
"The day of the Lord is near
    for all nations.
As you have done, it will be done to you;
    your deeds will return upon your own head.
(Obadiah 1:15, NIV)
God sees all our actions. He knows the thoughts in our hearts. Have you sat and watched instead of stood and acted? In the end, we will all face God for our (in)actions.
Godspeace!
For more information regarding how your financial support can help, please click here.