International Death Penalty News 2023, Issue 39: China, Iran, South Korea, United States of America, Vietnam
International Death Penalty News 2023
Issue 39
China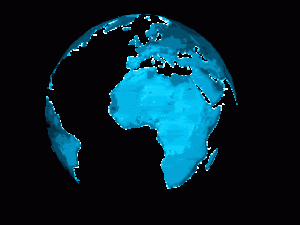 Sixty-four-year-old Wang Bin, the former boss of China Life, the largest insurer in China, has been given a suspended death sentence for corruption. His sentence will be commuted to life in prison. Wang was also one of the top representatives in the Chinese Communist Party. He was found guilty of accepting bribes and hiding money in foreign bank accounts, including in Hong Kong.
Iran
On Saturday, September 23, 2023, an unnamed man was executed in Minab Prison. He was convicted and sentenced to death for "corruption on earth." The man murdered a policeman while smuggling drugs. The execution was announced by the state media.
On Saturday, September 23, 2023, 35-year-old Mohammad Vali Jabari was executed in Isfahan Central Prison. He was convicted and sentenced to death on drug-related charges. State officials and the media have not yet reported his execution.
On Sunday, September 24, 2023, 27-year-old Saeed Barahouyi Makaki was executed in Mashhad Central Prison. He was arrested about two years ago and then convicted and sentenced to death on drug-related charges. His execution has not yet been reported by state officials or the media.
On Monday, September 25, 2023, 30-year-old Mostafa Khoshaneh was executed in Mashhad Central Prison. He was arrested about four years ago. He was then convicted and sentenced to death on drug-related charges. State officials and the media have not yet reported his execution.
South Korea
No execution has occurred in South Korea since 1997, however, the death penalty remains legal and people are occasionally sentenced to death. Now, death row inmate Yoo Young-chul has been moved to a detention center in Seoul that is equipped with an execution chamber, leading some to speculate that South Korea plus to resume executions. Yoo is convicted of murdering 21 people, including wealthy senior citizens and prostitutes, between September 2003 to July 15, 2004, when he was finally arrested. He has confessed to killing 26 people. Yoo does not currently have an execution date.
United States of America
Bipartisan bills have been introduced to the Ohio Senate and Ohio House of Representatives that would eliminate capital punishment in the state. For the past several years, Ohio has struggled to obtain execution drugs. As Ohio schedules executions several years in advance, this has led to dozens of executions being rescheduled. Governor Mike DeWine, shortly after being elected, placed an unofficial moratorium on executions in the state, alleging that purchasing drugs for use in executions would anger pharmaceutical companies, who would then stop supplying any drugs to anyone in the state.
Common Pleas Court Judge Richard P. Ferenc in Ohio has set a date of July 8, 2024, for the start of the death penalty trial against 32-year-old Chad Doerman. Chad is accused of murdering his three sons, 3-year-old Chase, 4-year-old Hunter, and 7-year-old Clayton, by shooting them to death on June 15, 2022. He also shot and injured his wife. The only daughter of the couple managed to flee the house and seek help. She is the only child that survived. While Chad allegedly confessed after being arrested, he had pled not guilty. The trial is expected to last several weeks.
A new law has gone into effect in Florida that permits a person to be sentenced to death if convicted of raping a child under the age of 12. The law is likely to face several legal challenges, as the use of capital punishment has only been used in recent years for those convicted of murder.
One of the five individuals charged with orchestrating the September 11, 2001, terrorist attacks has been ruled unfit to stand trial by a military judge at Guantanamo Bay. The man, 51-year-old Ramzi bin al-Shibh has been diagnosed with post-traumatic stress disorder, associated psychotic features, and a delusional disorder. Allegedly, Ramzi was tortured by members of the Central Intelligence Agency after his capture, leading to his mental illnesses.
On Friday, September 22, 2023, Broward Circuit Judge John J. Murphy denied bail to Jamell Demons, a/k/a rapper YNW Melly, ahead of his retrial for double murder in Florida. Demons is accused of murdering his friends Christopher "Juvy" Thomas Jr. and Anthony "Sakchaser" Williams. A second man, Cortland "YNW Bortlen" Henry, has also been charged in the case and is being tried separately. If convicted, Demons could be sentenced to death. An earlier trial for Demons ended with a hung jury. His new trial is scheduled to begin its jury selection on October 9, 2023.
Officials in Alabama have requested that an execution date be set for death row inmate Kenneth Smith. If scheduled, it will be the first execution by nitrogen hypoxia in the state and in the nation. Smith was sentenced to death 32 years ago for murdering Elizabeth Sennet on March 18, 1988, in Colbert County, Alabama. On November 17, 2022, Alabama attempted to execute Smith via lethal injection. The execution was called off shortly before midnight, as the execution team was unable to locate a suitable vein to use. State officials told the court they would not attempt a second execution by lethal injection. Instead, they are prepared to execute him by nitrogen hypoxia. Smith and his lawyers oppose this new execution method. Alabama has released a redacted protocol for execution by nitrogen hypoxia, which indicates that an inmate will be placed on a gurney, with a mask over his face. Nitrogen gas will then be administered for 15 minutes or for five minutes after a flatline indication on an EKG, whichever is longer.
On Thursday, September 21, 2023, Jonathan Quiles was found guilty of raping and murdering his 16-year-old niece Iyana Sawyer in Florida. Her body has never been recovered. The state is seeking to have him sentenced to death. His case will use the state's new death penalty guidelines, which means that the jury does not have to unanimously agree to sentence him to death. Instead, only a supermajority of the jurors, in this case eight, are required. Quiles' lawyers attempted to argue that since the law changed since the crime was committed, the jury should follow the law as it was then. The judge ruled against the argument, saying the jury needed to follow the current law. It is likely that the case will eventually be appealed to the Florida Supreme Court.
On Sunday, September 24, 2023, Ohio death row inmate Charles Lorraine died. He was 56 years of age. His cause of death has not been given. Lorraine was convicted and sentenced to death for murdering 77-year-old Raymond Montgomery and 80-year-old Doris Montgomery in their Warren, Ohio home on May 5, 1986. He was last scheduled to be executed on March 15, 2023, however, that execution date was rescheduled to May 13, 2026, at the request of the governor. The execution was rescheduled due to ongoing problems obtaining execution drugs in the state.

Vietnam
On Saturday, September 23, 2023, it was confirmed that death row inmate Le Van Manh was executed. Manh was arrested in 2005 and charged with robbery and the rape and murder of a 13-year-old girl in northern Thanh Hoa province. After his arrest, Manh was tortured into confessing, which was used to help secure a guilty verdict. His execution has been internationally opposed.
For more information regarding how your financial support can help, please click here.