PSALMS 122-124: DAY 298 JOURNEY THROUGH THE BIBLE IN A YEAR
October 25, 2023
PSALMS 122-124
DAY 298 JOURNEY THROUGH THE BIBLE IN A YEAR
Click here for the reading
Focus Verse For Today: Psalm 122:1
Today's journey continues our study in the book of Psalms. We continue looking at the Songs of Ascents. These psalms (songs) were sung by pilgrims on their journey to Jerusalem for holy feasts.
Take a moment and pray, seeking understanding for today's reading. Read Psalms 122-124. Let's journey!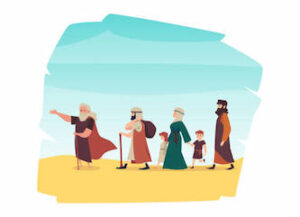 Psalms 122-124: Psalm 122, written by David, marvels at the peace offered by the Lord. Psalm 123, whose author is not recorded, looks to the Lord for mercy. Psalms 124, also written by David, remembers the Lord's protection. (Psalms 122:1-124:8)
Our focus verse for today:
I rejoiced with those who said to me,
    "Let us go to the house of the Lord."
(Psalms 122:1, NIV)
After what is likely a long journey, the travelers finally arrive in Jerusalem. No doubt they are tired, dirty, and hungry, but they forget their tiredness, their dirty appearance, and their hunger at the thought of being able to go and worship at the house of the Lord. Think of your Sunday mornings. You have had the chance for a good sleep the night before, after taking a shower, and a good meal. Travel is easy and short. Yet how many still complain about attending church? Are you one of the complainers? Instead of complaining, be grateful for the ease and convenience with which we are able to regularly worship the Lord.
Godspeace!
For more information regarding how your financial support can help, please click here.