ECCLESIASTES 1-2: DAY 299 JOURNEY THROUGH THE BIBLE IN A YEAR
October 26, 2023
ECCLESIASTES 1-2
DAY 299 JOURNEY THROUGH THE BIBLE IN A YEAR
Click here for the reading
Focus Verses For Today: Ecclesiastes 2:24-26
Today, we begin our journey through the book of Ecclesiastes. Ecclesiastes is most commonly thought to have been written by King Solomon. It is a book about finding meaning in life.
Ask the Lord for His understanding of Ecclesiastes 1-2. Read Ecclesiastes 1-2. Let's journey!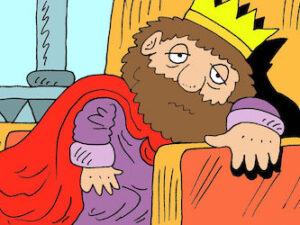 Ecclesiastes 1-2: Solomon sets out his purpose at the very beginning of the book: to find meaning in life. He despairs that everything is meaningless and nothing is new. Solomon's wisdom was unprecedented, yet it could not bring him meaning, and too much wisdom brought grief. Solomon had the means to obtain anything he wanted, yet all the pleasures in the world could not bring meaning to his life. Solomon again considered wisdom, this time with folly, and toil (work). He concluded neither could bring meaning. (Ecclesiastes 1:1-2:26)
Our focus verses for today:
24 A person can do nothing better than to eat and drink and find satisfaction in their own toil. This too, I see, is from the hand of God, 25 for without him, who can eat or find enjoyment? 26 To the person who pleases him, God gives wisdom, knowledge and happiness, but to the sinner he gives the task of gathering and storing up wealth to hand it over to the one who pleases God. This too is meaningless, a chasing after the wind.
(Ecclesiastes 2:24-26, NIV)
Many, too many, believe that if they just had more money, they would be happy. More money is achieved through working harder, working longer. But money can only buy food and possessions. Work does not bring happiness, or purpose, or meaning, into a person's life. How much emphasis do you place on work in your life? Has it brought meaning into your life?
Godspeace!
For more information regarding how your financial support can help, please click here.