ECCLESIASTES 5-6: DAY 313 JOURNEY THROUGH THE BIBLE IN A YEAR
November 9, 2023
ECCLESIASTES 5-6
DAY 313 JOURNEY THROUGH THE BIBLE IN A YEAR
Click here for the reading
Focus Verses For Today: Ecclesiastes 5:10-11
Today, we continue our journey through the book of Ecclesiastes and finding meaning in life.
Ask the Lord for His understanding of Ecclesiastes 5-6. Read Ecclesiastes 5-6. Let's journey!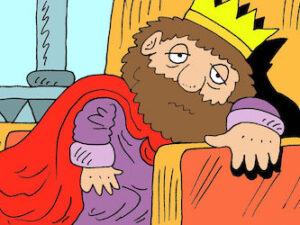 Ecclesiastes 5-6: Solomon addresses the importance of your attitude towards the Lord and the importance of fulfilling your vows. The remainder of today's reading focuses on wealth and happiness. Wealth alone cannot bring happiness. Wealth, and obsession with it, can lead us away from a life of meaning – for life will only revolve around how to obtain more money. (Ecclesiastes 5:1-6:12)
Our focus verses for today:
10Whoever loves money never has enough;
    whoever loves wealth is never satisfied with their income.
    This too is meaningless.
11As goods increase,
    so do those who consume them.
And what benefit are they to the owners
    except to feast their eyes on them?
(Ecclesiastes 5:10-11, NIV)
Many campaign promises in the latest election were focused on money. Society has a love of money. Have you ever met someone who has said, "No, I don't want more. I have enough,"? Solomon had wealth beyond imagination. He wanted for nothing, yet here he is, near the end of his life, searching for meaning in life. We all like to imagine what we would do if we had Solomon's wealth. Why wait? Look at your life. What is your relationship with money? Is it hindering your happiness?
Godspeace!
For more information regarding how your financial support can help, please click here.