DEUTERONOMY 7-9: DAY 303 JOURNEY THROUGH THE BIBLE IN A YEAR
October 30, 2023
DEUTERONOMY 7-9
DAY 303 JOURNEY THROUGH THE BIBLE IN A YEAR
Click here for the reading
Focus Verses For Today: Deuteronomy 8:17-18
Continuing our journey through the final book of law, Deuteronomy, Moses continues reminding the Israelites of what happened in the past to bring them to where they were: waiting to enter the Promised Land.
Before reading Deuteronomy 7-9, pray for understanding of today's reading. Read Deuteronomy 7-9. Let's journey!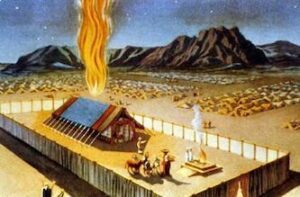 Deuteronomy 7-9: God had a great land planned out for His chosen. But in order to capture and hold it, they needed to remain faithful to Him and only Him. They could not forget how the land came to be in their possession: the Lord. Moses reminds the Israelites that they were not always faithful; God is not giving them the land because they earned it or deserve it – all have sinned. (Deuteronomy 7:1-9:29)
Our focus verse for today:
17 You may say to yourself, "My power and the strength of my hands have produced this wealth for me." 18 But remember the Lord your God, for it is he who gives you the ability to produce wealth, and so confirms his covenant, which he swore to your ancestors, as it is today.
(Deuteronomy 8:17-18, NIV)
Do you always give credit to the Lord? In the bad times, the hard times, the struggling times, it is easy to remember the Lord, to cry out to Him for help. Do you remember Him during the good times? We do not always need to have a request when we come before the Lord. Come before Him and sing His praises! Tell Him what is going well in your life! Thank Him for the blessings He has provided! When was the last time you offered praise to the Lord?
Godspeace!
For more information regarding how your financial support can help, please click here.