JAMES 4-5: DAY 302 JOURNEY THROUGH THE BIBLE IN A YEAR
October 29, 2023
JAMES 4-5
DAY 302 JOURNEY THROUGH THE BIBLE IN A YEAR
Click here for the reading
Focus Verses For Today: James 5:19-20
Today, we continue our journey through the book of James.
Before reading, stop and pray, asking that the Lord provide understanding of James 4-5. Read James 4-5. Let's journey!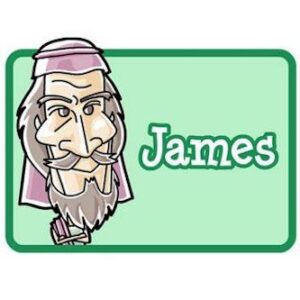 James 4-5: James emphasizes the importance of submitting every aspect of your life to the Lord. You never know what tomorrow will hold, so don't wait! Be kind, and honest, and show patience. In all things, turn to the Lord. James concludes his letter with a reminder to always be watching out for others. (James 1:1-3:18)
Our focus verses for today:
19 My brothers and sisters, if one of you should wander from the truth and someone should bring that person back, 20 remember this: Whoever turns a sinner from the error of their way will save them from death and cover over a multitude of sins.
(James 5:19-20, NIV)
The Body of Christ. The Church of Christ. A flock of sheep. Followers of Christ are described as one. We are not individuals, but a group working together to serve the Lord. We are to help one another, work together, grow together. In the early church, there are many warnings and instructions on the importance of togetherness. James is no different, encouraging his readers to stand together, helping those who have wandered away. With whom do you surround yourself? Are you surrounded by support? Have you wandered away?
Godspeace!
For more information regarding how your financial support can help, please click here.