LEVITICUS 13-15: DAY 191 JOURNEY THROUGH THE BIBLE IN A YEAR
July 10, 2023
LEVITICUS 13-15
DAY 191 JOURNEY THROUGH THE BIBLE IN A YEAR
Click here for the reading
Focus Verses For Today: Mark 1:40-45
Our journey through chapters 13-15 of Leviticus shares God's concern for the health of the Israelites.
Ask God for His understanding of Leviticus 13-15. Read Leviticus 13-15. Let's journey.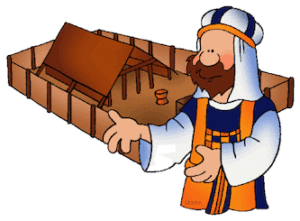 Leviticus 13-15: Our journey today shares the priests' responsibility to care for illness and public health concerns of the Israelites. God gave the priests regulations to follow when people came to them with skin diseases, molds invading their homes, and bodily discharges. God not only gave the priests the authority to diagnose these issues, God gave them authority to treat them, and to declare the afflicted cured. In this manner, God used the priests as a public health department, preventing outbreaks within the Israelites and treating those afflicted. (Leviticus 13:1-15:33)
Our focus verses for today are taken from the New Testament Book of Mark:
40 A man with leprosy came to him and begged him on his knees, "If you are willing, you can make me clean."
41 Jesus was indignant. He reached out his hand and touched the man. "I am willing," he said. "Be clean!" 42 Immediately the leprosy left him and he was cleansed.
43 Jesus sent him away at once with a strong warning: 44 "See that you don't tell this to anyone. But go, show yourself to the priest and offer the sacrifices that Moses commanded for your cleansing, as a testimony to them." 45 Instead he went out and began to talk freely, spreading the news. As a result, Jesus could no longer enter a town openly but stayed outside in lonely places. Yet the people still came to him from everywhere.
(Mark 1:40-45, NIV)
The New Testament ministry hasn't changed from the Old Testament ministry. Jesus continues the healing ministry displayed through Aaron and his successors during the Old Testament period. God cares about every aspect of our lives and the lives of those around us, believer and non-believer alike.
Godspeace!
For more information regarding how your financial support can help, please click here.