International Death Penalty News 2020, Issue 40: Bangladesh, China, Iran, Japan, Malaysia, Pakistan, Tunisia, and United States of America
October 2, 2020
IDPN 2020 Issue 40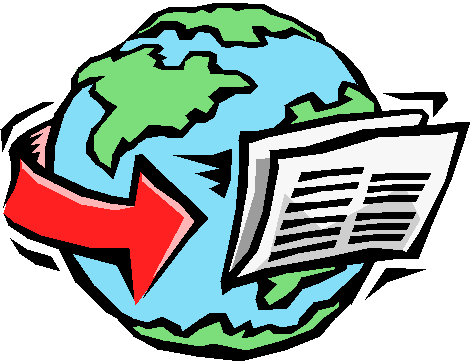 Bangladesh: Two men have been sentenced to death for burning their wives to death in Bhola and Ragnpur districts. Forty-five-year-old Billal Hossain Patwari is convicted of killing his wife, Shahnaj, and setting the house on fire. Their one-year-old daughter, Mohona, was also in the house at the time and was burned alive. Mossarraf Hossain was sentenced to death for burning his wife, Marjina Khatun, to death in Rangpur city by dumping kerosene oil on her and then setting her on fire on October 15, 2006.
China: Wang Yun, a nursery teacher, has been sentenced to death for poisoning 25 children, on March 27, 2019. One child died after spending 10 months in the hospital. This is not the first time that Wang has poisoned people, as she had previously poisoned her husband. Executions in China are usually carried out by firing squad or lethal injection.
Iran: On Wednesday, September 23, 2020, 32-year-old Mahtab Shafiei was executed by hanging at Rajai Shahr Prison in Karaj. She was convicted of the murder of her husband and her husband's grandmother, which occurred approximately seven years ago, and sentenced to qisas, that is retribution in kind.
On Wednesday, September 23, 2020, five male prisoners were executed by hanging at Rajai Shahr Prison in Karaj. All five men were convicted of murder and sentenced to qisas, that is retribution in kind. Only one of the five men, Hossein Shahani, was identified by name.
Moein Salavarzi has been on death for the last 29 years, ever since he was convicted of murdering his brother in 1991. Now, the Supreme Court has upheld his death sentence. Moein has allegedly been denied a lawyer during his time on death row due to his inability to pay the legal costs. Over the last several years, judicial officials have claimed that his case was missing and that they upheld the sentence due to the inquiries of the children of the victim.
On Sunday, September 27, 2020, Ali Ahmadi was executed by hanging at Shiraz Central Prison in Adelabad. Ali, a Kazeroud native, was arrested in 2018, convicted of murder, and sentenced to qisas, that is, retribution in kind. There is no legal distinction in Iran between murder and manslaughter, whether voluntary and involuntary. Anyone convicted of killing another person is sentenced to death regardless of intent and circumstances.
On Monday, September 28, 2020, an unnamed prisoner was executed by hanging at Gonbad Kavous Prison. He was convicted of killing two teenagers on July 28, 2017. The man had agreed to meet the two teens to resolve an argument.
On Wednesday, September 30, 2020, Shahrouz Kazemi was executed by hanging at Dastgerd Prison in Isfahan. Shahrouz was sentenced to death after being convicted of "moharebeh (enmity against God) through participation in armed robbery." No one was physically harmed or killed during the robbery of a gold shop. Two codefendants in the case were each given 10 year prison sentences.
Arman Abdolali has been sentenced to qisas, that is retribution in kind, for a murder allegedly committed when he was a juvenile. Arman confessed to the murder, however, the body of the victim has never been found. Arman also later withdrew his confession.
Japan: Twenty-nine-year-old Takahiro Shiraishi has agreed to plead guilty to murder, after being indicted on multiple murder charges, forcible sexual intercourse, and robbery. The bodies of eight women and one man, all between the ages of 15 and 26, were found in Shiraishi's apartment in Zama, Kanagawa Prefecture, in 2017, the same year the victims are believed to have been murdered. Shiraishi acknowledges that the prosecution has solid evidence and claims there is no reason to fight the charges. However, Shiraishi refused to apologize the families of the victims. His defense lawyers oppose his plea, planning to argue that his charges should be reduced, as he had consent from the victims to kill them and that they were all suicidal. In interviews, Shiraishi stated that his real motive was not to help the victims, but to steal their money and satisfy his sexual desires.
Malaysia: On Wednesday, September 30, 2020, 40-year-old banana planter Ismail Mohd Don, has avoided being sentenced to death after he was convicted of causing the death of 46-year-old Salahuddin Ismail, who was attempting to steal bananas from his orchard in Kampung Tebakang Payong, Marang. Ismail has instead been sentenced to 14 years in prison, from the date of his arrest on December 3, 2018.
Pakistan: Anti-Terrorism Court Judge Mohmoodul Hassan has sentenced Muzaffar Abbas and Tajamul Hussain to death. The two men were convicted of filming the rape of a teenager in Skardu. The teenager was raped multiple times and Abbas and Hussain planned to extort money from the teenager using the video. Both men were also given prison terms and fines. A third man was also convicted in the crime. He was given a life sentence and fined.
In April 2020, an appeals court acquitted Ahmed Omar Saeed Sheikh of the murder of 38-year-old American journalist Daniel Pearl, who worked for the Wall Street Journal. Now, after an appeal by the family of Daniel, the Pakistani Supreme Court has agreed to keep Sheikh on death row, until they hear the appeal against him having his sentence overturned. Sheikh was initially convicted and sentenced to death for helping to lure Daniel, originally form California, to a meeting in 2002, where he was kidnapped and later beheaded.
Tunisia: President Kais Saied has announced that he is in favor of resuming capital punishment in the nation, specifically for those convicted of murder. The remarks by the president came on the heels of a recent murder of 29-year-old Ain Zaghouan. Tunisia has not carried out an execution since 1991, and execution by hanging remains legal in the nation. Since 2012, the nation has been voting in favor of the UN General Assembly resolution for a world-wide moratorium on capital punishment.
United States of America: On Wednesday, September 30, 2020, Carlos Trevino was scheduled to be executed by the state of Texas. His execution date was withdrawn by Judge Jennifer Pena of the 290th Judicial District Court in Bexar County, Texas. In the order withdrawing the execution, Judge Pena cites the ongoing coronavirus pandemic as the reason for the withdraw. Forty-five-year-old Carlos is convicted of the murder of 15-year-old Linda Salinas in a park in San Antonio, Texas on June 9, 1996.
Amy Coney Barrett has been nominated by President Donald Trump to fill the vacant Supreme Court seat left by the late Justice Ruth Bader Ginsburg. Judge Barrett was most recently appointed to the US 7th Circuit Court of Appeals in 2017, which hears cases from Illinois, Indiana, and Wisconsin. Judge Barrett is President Trump's third Supreme Court nominee. The Supreme Court of the United States is the last resort from death row inmates appealing lower court rulings and is often appealed to on the eve of their executions. Judge Barrett will need to be reviewed and approved the US Senate before she is appointed as a justice on the Supreme Court of the United States. Judge Barrett had previously clerked for another late Supreme Court Justice, Antonin Scalia and taught as a law school professor at Notre Dame, from where she had graduated first in her class.
On August 6, 2020, 60-year-old Bobby James Moore was released from prison in Texas, after spending nearly 40 years on death row. In 1980, Bobby was convicted murdering 73-year-old James McCarble during a grocery store robbery. In 2019, after years of appeals, Bobby's sentence was reduced to life in prison and he was granted parole shortly thereafter. Bobby's death sentence was declared unconstitutional, as he was determined to be mentally incompetent, as he had failed every grade in school, did not understand days of the week by the age of 13, and was unable to live independently as an adult. In 2017, Bobby's case was reviewed by the Supreme Court of the United States who ruled that Texas' method for determining mental competency was unconstitutional.
In July, the Supreme Court of the United States ruled that Creek Nation's reservation in eastern Oklahoma was never disestablished and that the state did not have jurisdiction in criminal cases involving American Indians on American Indian land. Since then, several inmates in Oklahoma, including some on death row, have appealed their sentences, arguing that the state did not have the jurisdiction to conduct their trials and carry out their punishments. Several cases are currently working their way through the court system.
The North Carolina Supreme Court has ruled that three death row inmates will have their sentences reduced to life in prison. The three inmates, Christina Walters, Tilmon Golphin and Quintel Augustine, received their reduced sentences through the now defunct Racial Justice Act. The Racial Justice Act was passed in 2009, and allowed prisoners to seek relief if they could show racial prejudice during the jury selection. The law was repealed in 2013 but Governor Pat McCrory, who agreed that the law was too broad, allowing any and every inmate to appeal their sentence under the law. Christina Walters is convicted of kidnapping Tracy Rose Lambert and Susan Raye Moore and murdering them in August 1998, as part of her initiation into the Crips gang. She also attempted to murder and carjack Deborah Cheeseborough. Tilmon Golphin is convicted of murdering North Carolina Highway Patrol Trooper Ed Lowry and Cumberland County Sheriff's Deputy David Hathcock in 1997, during a traffic stop. Quintel Augustine was convicted and sentenced to death for the murder of Fayetteville Police Officer Roy Turner on 2001.
James Baldwin IV, had died while on death row in Louisiana James' cause of death has not yet been determined, but he was sick for some time prior to his death. He was sentenced to death for the July 1994 murders of his estranged wife Elizabeth Baldwin, and three men with whom James thought she had been involved, J.O. Woodfin, Rocky Baggot, and Volly Jack Grimsely. James claims the killings were in self defense.
Marlon Duane Kiser has died while on death row in Tennessee. Marlon was pronounced dead on Wednesday, September 30, 2020. The exact cause of death is under investigation, however, officials believe he died of natural causes and noted that there had been no reports of the coronavirus in his housing unit. Marlon is convicted of murdering Deputy Sheriff Donald Bond on September 6, 2001.
For more information regarding how your financial support can help, please click here.