International Death Penalty News 2021, Issue 43: China, Iran, Jordan, Palestine, South Korea, Syria, United States of America
October 22, 2021
IDPN 2021  Issue 43
China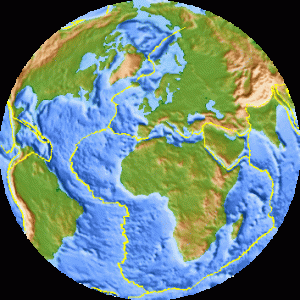 A court sentenced Tang Lu to death for murdering his ex-wife during a livestream.  Thirty-year-old Lhamo had repeatedly sought protection against her ex-husband before he doused her with gasoline and set her on fire.  She was filming a livestream at the time.  The case has sparked criticism of the way laws against domestic abuse and violence are enforced in the nation.  Reportedly, women are frequently left unprotected and restraining orders are nearly impossible to obtain.  Even if they are obtained, they are rarely enforced.
Iran
On Saturday, October 2, 2021, Hossein Hedayati was executed in Amol Prison. He was convicted of murder and sentenced to qisas, that is, retribution in kind. Hossein was 32 years of age. Hossein was convicted of murdering another person during a mass fight.
On Monday, October 11, 2021, two men were executed at Kermanshah Central Prison. Both men were convicted of murder and sentenced to qisas, that is, retribution in kind. One of the men was identified as 23-year-old Mohammad Latifi, while the second man was not identified by name. The executions were likely carried out by hanging.
On Wednesday, October 13, 2021, two men were executed at Qom Central Prison. They were likely executed by hanging. Both men were convicted of murder and sentenced to qisas, that is, retribution in kind. One of the men was identified as Afghani national Ali Omar Amrolelahi. The second inmate was not identified by name.
On Wednesday, October 13, 2021, three men were executed on drug-related charges in Zanjan Central Prison. The men were identified as 41-year-old Hamed Jafarzadeh, 39-year-old Soheil Hojatfar, and Younes.
On Monday, October 18, 2021, Mousa Shehbakhsh, a Baluch man, was executed in Zahedan Central Prison. The charges against Mousa are unknown.
Jordan
A court has upheld the death sentence of a man convicted in an honor killing. The unnamed man killed his married sister, as she was allegedly seeing other men while she was married. The murder was carried out to "cleanse the family's honor."
Palestine
Two men have been sentenced to death by hanging by Hamas in the Gaza Strip. Two others have been sentenced to hard labor. All four men were accused and convicted of collaborating with Israel. While the Hamas-controlled Gaza Strip is technically under Palestine law, meaning that all death sentences must be ratified by the president, Hamas, routinely ignores Palestine's authority.
South Korea
Fifty-six-year-old Kang Yoon-seong has been arrested and charged with killing two women in August of this year. He was being electronically monitored at the time, although he cut off his ankle monitor after murdering the first woman. Kang has since made a statement in court confessing to the murders and announcing his willingness to accept his sentence without objection, even if it is a death sentence. Kang was begin monitored as he had just been released from prison after serving 15 years in prison for robbery and sexual assault, crimes he committed shortly after being released from prison for similar crimes.
Syria
On Wednesday, October 20, 2021, at least 24 people were executed for deliberately starting wildfires last year. The wildfires caused damage to hundreds of hectares in the coastal Latakia and Tartus provinces and the central province of Homs. Over 280 towns and villages were adversely affected by the fires.
United States of America
On Wednesday, October 20, 2021, Ohio planned to execute James Frazier.  Seventy-nine-year-old James died on Thursday, November 19, 2020, while on death row awaiting his execution.  James was convicted and sentenced to death for murdering 49-year-old Mary Stevenson at her North Toledo apartment on March 2, 2004.
On Thursday, October 21, 2021, Alabama executed Willie Smith.  Willie was convicted and executed for robbing, kidnapping, and murdering 22-year-old Sharma Ruth Johnson in October 1991.  He was 52 years of age.  
Dallas Criminal District Court Judge Lela Mays recommended that Texas death row inmate Randy Halprin receive a new trial due to the religious bigotry of the judge who presided over his initial trial.  Halprin was a member of the "Texas 7" a group of seven inmates who escaped from a Texas prison in 2000.  While on the run, the men killed Police Officer Aubrey Hawkins, who was responding to a Christmas Eve robbery in Irving, Texas.  Officer Hawkins was shot as the men attempted to escape.  Halprin, the getaway driver, was charged under the Texas Law of Parties, which makes all who participate in the crime liable for the actions of others during the crime.  Halprin is also Jewish, and the judge who presided over his trial for the murder of Officer Hawkins, made several anti-Semitic remarks, including during the trial. Therefore, Judge Mays found, that Halprin's initial trial judge harbored a bias against Halprin and that Halprin should receive a new trial. 
After spending 37 years on death row for a rape and murder and he did not commit, Robert DuBoise was released from prison in August 2020. Now, Robert is suing the city of Tampa, four Tampa police officers, and the forensic odontologist. Robert is alleging that the evidence against him was fabricated and that the officers and odontologist knew the evidence was fabricated. All five are accused of conspiring to convict Robert. Robert was convicted using bite-mark science, which has since been largely discredited. Robert was released after DNA excluded him from the crime.
Several death row inmates in Oklahoma with execution dates are seeking to have their executions halted.  Oklahoma attorney general John O'Conner sought execution dates for the men after they were dismissed from a federal lawsuit challenging the execution protocol in the state.  The men were removed from the lawsuit for failing "to propose an alternative method of carrying out their sentence of death." The former Oklahoma Attorney General had promised not to schedule any executions until the lawsuit was decided, and arguments are not scheduled to begin until next year.  Included among the death row inmates seeking to halt their executions are John Grant, scheduled to be executed later this month; Julius Jones, whose innocence claims have gained nationwide attention; Donald Grant; and Gilbert Postelle.  Another inmate, James Coddington, who was initially removed from the lawsuit, has since been permitted to rejoin.
Forty-year-old Azibo Aquart was sentenced to death in 2012 for the kidnapping and murder of three people he and his drug gang considered rivals.  The murders occurred in Bridgeport, Connecticut, however, it was considered a federal crime.  In 2018, a federal appeals court overturned Aquart's death sentence after finding that prosecutors improperly questioned FBI agents during the trial.  Now, the federal government has elected to not seek another death sentence and Aquart has been resentenced to life in prison.
For more information regarding how your financial support can help, please click here.