International Death Penalty News 2022, Issue 03: China, Iran, Pakistan, Singapore, Somalia, Tunisia, United Arab Emirates, United States of America
International Death Penalty News 2022
Issue 03
China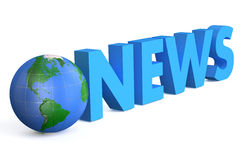 Two people are sentenced to death for attempting to smuggle in methamphetamine by sea.  Ten others in the smuggling ring received varying prison sentences.  The smuggling occurred in December 2020.  
Iran
Two men convicted of moharebeh, that is enmity against god, have been executed. The names of the men have not been reported. The two men set fire to a gas station in Darreh Garm, which killed two police officers.
On Thursday, January 13, 2022, Mohammad Jafar Salehi, Abdolrahim Sargolzayi, and Shahin Khosravi were executed in Isfahan Central Prison. Mohammad and Abdolrahim were executed on drug-related charges. Shahin was convicted of murder and sentenced to qisas, that is, retribution in kind.
Twenty-six-year-old Mohammed Javad, a boxing champion, is sentenced to death for participating in a protest against corruption in Iran in November 2019. Supporters of Javad are seeking to get international sports bodies to support Javad, and other Iranian athletes imprisoned. In 2020, champion wrestler Navid Afkari was executed for participating in a peaceful protest. In 2021, champion boxer Mutairi was executed. After being severely tortured, Mutairi confessed to murdering two people.
Pakistan
A court convicted and sentenced four people to death for their participation in a bombing in Lahore in 2021. The explosion left four people dead and 24 others injured. A fifth person, the wife of one of the four sentenced to death, was given a five-year prison sentence for abetting in the crime. The four are accused of being members of an Indian intelligence agency, an accusation denied by the Indian government.
The life sentence of Zafar Bahatti has been changed to a death sentence. Zafar, a Pakistani Christian, was gathering evidence about Christian persecution in the nation when he was arrested in 2012. He was accused of sending text messages that insulted the mother of the Muslim prophet Muhammad. Zafar has always denied the allegations, claiming the phone from which the texts were sent was not registered to him. In May 2017, Zafar was given a sentence of life in prison. While in prison, Zafar has reportedly been tortured in order to force a confession. He has also developed numerous health conditions. Zafar is the longest-serving inmate for the crime of blasphemy.
On Wednesday, January 19, 2022, a court reportedly sentenced 26-year-old Aneeqa Ateeq to death for sending a blasphemous text message that included a caricature of the prophet Muhammad. Aneeqa, a Muslim woman, is one of more than 80 people who are sentenced to death on blasphemy charges. No official executions have occurred in the nation for blasphemy charges, however, falsely accused individuals have spent time in prisons and mobs have been formed to kill the accused blasphemer before police can arrest them.
Singapore
In 2009, Nagaenthran K. Dharmalingam was arrested with heroin strapped to his leg. The following year, he was convicted of trafficking heroin and sentenced to death, a mandatory sentence at the time. The now 33-year-old is now attempting to appeal his sentence. Nagaenthran is from India and also holds Malaysian citizenship. Singapore's Supreme Court previously denied him permission to challenge his death sentence. He is appealing that ruling. Nagaenthran is arguing that he lacks the mental fitness to be considered a regular drug trafficker and is seeking to be evaluated by a panel of psychiatrists.
Somalia
On Tuesday, January 11, 2022, Abdikadir Farah Dhaqane, a former army officer, was executed by firing squad. He was convicted of killing Mowlid Bashe Omar, an unarmed civilian, in Belet Xaawo district in the Gedo region.
Tunisia
Nine Islamic State militants were sentenced to death by a Tunisian court. They are convicted of beheading army corporal Said Ghozlani in November 2016, near the Algerian border. There is currently a moratorium on executions, which was put into place in 1991. Death sentences, however, continue to be given for national security reasons under a 2015 terror law. In addition to the death sentences, 15 others were given varying prison terms for their involvement.
United Arab Emirates
A young man has been sentenced to death for murdering his father by stabbing him 36 times. The young man also prevented his brother from taking their father to the hospital to be treated for his injuries. The young man often requested money from his father and beat him if he did not provide the money. Often, the money was used to buy psychotropic drugs.
United States of America
With capital punishment no longer being permissible in Virginia, the state's electric chair has been given to the Virginia Museum of History and Culture in Richmond.  Throughout its history, Virginia carried out over 1,300 executions, more than any other state in the nation.  Also given to the museum was the medical gurney used for lethal injections, as well as other items used in executions.
Twenty-eight-year-old David Michael McCoy is charged with capital murder in the death of his pregnant girlfriend.  McCoy, a former Marine, was working as a police officer in Huntsville, Alabama at the time of the murder.  He has since been fired from his job of two and a half years.  His girlfriend, 26-year-old Courtney Spraggins was from Georgia.  Her body was found in a car outside McCoy's building.
The head of the Oklahoma Pardon and Parole Board, Adam Luck, has resigned due to disagreeing with Oklahoma Governor Kevin Stitt.  In his resignation letter, Adam implied he does not support capital punishment.  He voted in favor of clemency for all five death row inmates that came before the board.  In his letter, Adam also noted that when he joined the board, there was a moratorium on executions.  Governor Stitt is a supporter of capital punishment and has gone against the board's clemency recommendations.  Governor Stitt has appointed Edward Konieczny, a former police officer who now works as a minister, to replace Adam.
In April 2003, Clinton Young was sentenced to death in Texas for murdering 41-year-old Doyle Douglas and 52-year-old Samuel Petrey.  Clinton killed Doyle and Samuel within a two-day time period to steal their vehicles.  On September 22, 2021, Clinton's death sentence was overturned by the Texas Court of Criminal Appeals, after discovering that Clinton's original trial prosecutor was also working as a law clerk for the judge in the case, creating a conflict of interest, as the prosecutor was privy to confidential information from the defense.  Since this conflict became known, the prosecutor has surrendered his license to practice law.  Clinton was granted a new trial.  While awaiting trial, Clinton has been released on bond.
For more information regarding how your financial support can help, please click here.