International Death Penalty News 2022, Issue 20: Cuba, Egypt, Iran, Nigeria, Singapore, United States of America
International Death Penalty News 2022
Issue 20
Cuba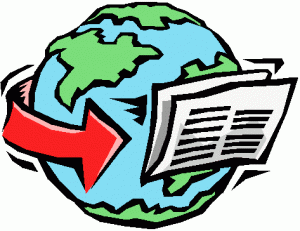 A new Penal Code has been passed, which maintains the use of the death penalty for 23 crimes.  The new code was announced in Havana and is thought to be more modern than past Penal Codes.  Cubans are deemed accountable beginning at the age of 16.  The new code will go into effect 90 days after its publication.
Egypt
On Wednesday, May 18, 2022, a court in Alexandria, Egypt sentenced an unnamed man to death. He was convicted of murdering Father Aranios Wadid, a Coptic priest, by stabbing him to death as he accompanied a group of young people. Coptic Christians are the largest non-Muslim religious minority in the Middle East.
Iran
On Saturday, May 7, 2022, four people were executed by hanging at the Central Prison of Zahedan. All were executed on drug-related charges. One of the executed was an unnamed Baluchi woman. The three men were also not identified by name.
On Saturday, May 7, 2022, Ghobad Khodakarami was executed in Khorramabad Central Prison. Ghobad, a retired teacher, was convicted of murder and sentenced to qisas, that is, retribution in kind. He was arrested three years ago. His execution has not been reported by state officials or the media.
On Sunday, May 8, 2022, four men were executed at Shiraz Central Prison. Two of the people were identified as Abbas Pajmordeh and his nephew Ali Pajmordeh. They were arrested five years ago and convicted of carrying drugs and firearms. The other two men were not named, although they were co-defendants, and were also convicted on drug-related charges. These executions have not been reported by state officials or the media.
On Tuesday, May 10, 2022, an unnamed man was executed in Sabzevar Prison. The man was arrested on September 22, 2018, and charged with murder. He was convicted and sentenced to qisas, that is, retribution in kind. Police claimed that the man was having an affair with a married woman and decided to kill her husband, staging the murder to look like an armed robbery. Two other people were also convicted in the case and received prison terms.
On Wednesday, May 11, 2022, 33-year-old Mostafa Kh was executed at Mashhad Central Prison. Mostafa was convicted of murdering the husband of a woman from his village and sentenced to qisas, that is, retribution in kind.
On Saturday, May 14, 2022, Baluch prisoner Mohammad Bameri was executed in Iranshahr Prison. Mohammad was convicted of murder and sentenced to qisas, that is, retribution in kind. The family of the victim demanded 1 billion tomans as diya, or blood money, to spare Mohammad from being executed. When Mohammad's family was unable to supply the money, Mohammad was executed. This execution has not been reported by state officials or the media.
Nigeria
A Christian college student in Nigeria, Deborah Samuel, has been stoned to death by her Muslim classmates.  They claimed she insulted the Prophet Muhammad in a group chat.  So far, two people have been arrested in connection with the crime, however, dozens of people participated in Deborah's murder.  The attack occurred in Shehu Shagari College of Education, in Sokoto, which follows Sharia, the Islamic law.
Singapore
On Wednesday, May 11, 2022, the Court of Appeals upheld the death sentence of A. Steven Paul Raj. Steven was arguing that the heroin in his possession when he was arrested was for his personal use. The court said he did not present credible evidence for his claim. Steven was arrested on October 24, 2017. He claimed he had purchased extra heroin that day because he was warned that supplies may be limited in the coming week. In Singapore, the death penalty is mandatory for those convicted of trafficking drugs and the burden of proof is on the accused to prove they were not trafficking.
United States of America
On Tuesday, May 17, 2022, Virgil Presnell was scheduled to be executed in Georgia.  A judge granted Virgil a stay the night before the execution.  Georgia has appealed the decision to the Georgia Supreme Court, which has not yet issued a ruling.  Virgil's execution warrant has not yet expired, as execution warrants in Georgia last for one week. This means that Virgil could still be executed.  Virgil is convicted of raping a 10-year-old girl and murdering an eight-year-old girl when she tried to escape.  He kidnapped the girls as they were walking home from school in Cobb County, Georgia on May 3, 1976.
The Texas Court of Criminal Appeals has ruled that Randy Halprin will receive a hearing regarding his claims that his trial judge was biased against him because Randy is Jewish.  Randy alleges that the judge made anti-Semitic comments and frequently used racial slurs.  Randy was a member of the "Texas 7," a group of inmates who escaped from prison in 2000.  They committed numerous robberies, eventually killing Irving Police Officer Aubrey Hawkins on Christmas Eve.  Six of the inmates were eventually captured, while the seventh committed suicide.  All six were sentenced to death.  So far, four have been executed.
For more information regarding how your financial support can help, please click here.