International Death Penalty News 2022, Issue 22: Bangladesh, Iran, Iraq, Pakistan, Singapore, Sri Lanka, United States of America
International Death Penalty News 2022
Issue 22
Bangladesh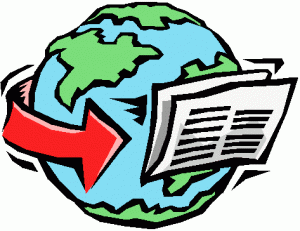 Three men have been sentenced to death by a three-member International Crimes Tribunal.  The three men are 68-year-old Rezaul Karim Montu, 64-year-old Nazrul Islam, and 62-year-old Md Shahid Mandal.  They are convicted of murdering people during the Liberation War in 1971, in addition to kidnapping, torturing, looting, and arson.
Iran
On Saturday, May 21, 2022, Abdollah Barahouyi was executed in Zahedan Central Prison, likely by hanging. Abdollah, a Baluch minority, was convicted on drug-related charges and sentenced to death.
On Sunday, May 22, 2022, a man was executed at Mashhad Central Prison. The man was only identified as 29-year-old Elias. Gh. He was convicted of murder and qisas, that is, retribution in kind. The murder allegedly occurred on October 10, 2018, and he attempted to stage the murder to look like an accident.
On Wednesday, May 25, 2022, Ladan Molla Saeedi was executed at Qarchack Prison. Her execution was likely carried out by hanging. Ladan was convicted of deliberate murder.
On Wednesday, May 25, 2022, eight men were executed in Rajai Shahr Prison. Six of the men have been identified as Ramin Arab, Abbas Bitarafan, Gholamhossein Zeinali, Ali Nosrati, Vahid Mianabadi and Ali Montazeri. The other two men have not been identified by name. Ramin was convicted of moharebeh (enmity against God) through armed robbery. The other seven men were convicted of murder and sentenced to qisas, that is, retribution in kind. These executions have not been reported by state officials or the media.
On Sunday, May 29, 2022, 27-year-old Shahab was executed in Mashhad Central Prison. He was convicted of murder and sentenced to qisas, that is, retribution in kind. Shahab set a residential building on fire on February 21, 2017, causing three people inside the building to die.
On Sunday, May 29, 2022, an unnamed man was executed in Karaj Penitentiary. Executions are traditionally carried out by hanging. The 22-year-old unnamed man was convicted of murder and sentenced to qisas, that is, retribution in kind. However, reports indicate that he was acting in self-defense, after he was attacked by three men. Iranian law does not differentiate between intentional murder, accidental murder, and self-defense.
On Tuesday, May 31, 2022, Allah Nazar Esmailzehi, a Baluch minority, was executed in Damghan Prison. He was 33 years of age and convicted on drug-related charges. Allegedly, Allah had no drugs on him when he was arrested. The drugs for which he was convicted were found the day after his arrest in an empty car. Allegedly, he was then tortured into confessing.
Iraq
On Monday, May 30, 2022, an unnamed man was convicted of being a member of ISIS and of plotting a 2021 bombing that killed 32 people. The bombing occurred at a crowded Baghdad market and was the first suicide bombing in the country in three years. The unnamed man confessed to being a part of ISIS since 2012 and equipped two suicide bombers.
Pakistan
A former police constable has been sentenced to death for murdering a teenage student and wounding another on October 10, 2016, in Gulshan-e-lqbal. Constable Bannal Khan and Zafar Abbas, a volunteer cop, opened fire on two men after they allegedly failed to obey the cops' signal to stop. The court then found that the two cops attempted to stage the incident to make it look like an altercation had taken place. Zafar has been sentenced to life in prison for his part in the shooting.
Child abusers can now be given a sentence of life in prison or death, according to an amendment recently passed. Additionally, those involved in child pornography will receive 14 years in prison, with a possible extension of another six years and fines. Penalties have also been outlined for various other abuses against children. Those found employing people on the Register of Sexual Offenders can be fined and sent to jail.
Singapore
Forty-year-old Raj Kumar Aiyachami was sentenced to death in 2020, after being convicted of possessing cannabis for trafficking. A death sentence is mandatory in such a case. The Court of Appeals has now overturned his conviction, finding that the drugs were not meant to be delivered to Raj. Instead, Raj was to receive a delivery of chemically sprayed tobacco. Raj's case was helped by another prisoner he met, who on the same day of Raj's arrest, was waiting in the same square to receive a delivery of cannabis. Instead, the other prisoner received chemically sprayed tobacco. The other prisoner testified on behalf of Raj.
In late April 2022, 36-year-old Datchinamurthy Kataiah was scheduled to be executed for drug trafficking. The day before his scheduled execution he was granted a stay. Now, the court has explained the reason for the stay. The court found that he had been unfairly "singled out" for execution and that carrying out his execution would have prevented him from presenting his case in a civil claim. Datchinamurthy, along with 12 other inmates, filed a civil case against the attorney general over the unauthorized disclosure of personal letters. That case is ongoing.
Sri Lanka
On Tuesday, May 31, 2022, the Supreme Court ordered the suspension of a Presidential Pardon given to ex-MP Duminda Silva. Silva is currently on death row for murdering Bharatha Lakshman Premachandra. Additionally, the Supreme Court ordered Silva to be taken back into custody. The family of the victim challenged the Presidential Pardon, resulting in the court's ruling.
United States of America
In May 2007, William Matthew Wilson was sentenced to death in Mississippi.  Now, his sentence has been reduced to life in prison, without the possibility of parole.  William was convicted of murdering his girlfriend's two-year-old daughter Mallory Conlee, by beating her to death in 2005.  Two years later, he was sentenced to death.  In January 2018, his sentence was thrown out during appeal, however, his guilty plea and murder conviction remained.  In order to end years of legal issues, the state agreed to stop seeking the death sentence, agreeing instead to a sentence of life in prison.
On March 29, 2007, Jason Simpson was sentenced to death in Florida.  He was convicted of murdering 38-year-old Archie Crook, Sr., and 29-years Kimberli Kimbler in 1999.  He killed them with an ax.  Kimberli was seven months pregnant at the time.  In January 2022, the Florida Supreme Court vacated Jason's conviction and death sentence, as prosecutors failed to disclose that one of their witnesses was a confidential informant for the state.  Now, in order to avoid another trial, Jason has agreed to a plea deal.  In exchange for pleading guilty to two lesser counts of murder, he will be released for time served.  Jason will be on probation for five years after he's released and is under a no-contact order for numerous people related to the case.  Prosecutors agreed to the plea deal, as they admitted they likely did not have enough evidence to convict him again.
For more information regarding how your financial support can help, please click here.