International Death Penalty News 2022, Issue 50: India, Iran, Taiwan, United States of America
International Death Penalty News 2022
Issue 50
India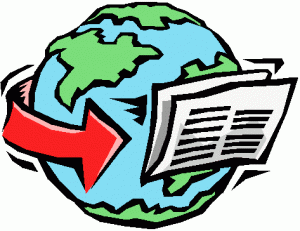 The Supreme Court has ordered the execution of Deen Dayal Tiwari stayed until further order of the court. Tiwari was convicted and sentenced to death for murdering his wife and child. The court has ordered a psychological evaluation be performed, with the results being submitted to the court.
Iran
On Thursday, December 8, 2022, Majidreza Rahnavard was publicly executed in Mashhad. The execution was carried out by hanging. Majidreza was convicted of "enmity against God" for stabbing to death two members of the paramilitary Basij Resistance Force. However, some claim that the charges against Majidreza are fabricated and that he was forced into confessing. Majidreza was one of the thousands of people protesting the morality laws in the country after a woman died while in custody for not properly wearing a head covering. The protests have since evolved into protests against the government. His is the second execution to be carried out in connection with the protests.
On Thursday, December 8, 2022, 23-year-old Shayan Hosseinpour was executed in Maku Prison. He was convicted of murder and sentenced to qisas, that is, retribution in kind. State officials and the media have not yet reported the execution.
On Saturday, December 10, 2022, three Baluch men were executed in Saravan Prison. The men were identified as Ehsan Bakhtiari, Mostafa, and Moslem. All three were convicted of murder and sentenced to qisas, that is, retribution in kind. State officials and the media have not yet reported the executions.
On Monday, December 12, 2022, Abbas Hosseini and Ali Seyedkhani were executed in Qazvin Central Prison. They were convicted on drug-related charges. Two months ago, the men were allegedly promised by the courts that their death sentences would be commuted into prison terms. Instead, they were executed. State officials and the media have not reported the executions.
On Monday, December 12, 2022, two men were executed in Khorramabad Central Prison. The men were identified as Asghar Alizadeh and Ebrahim Boroujerdi. Both were convicted and sentenced to death on drug-related charges. Their executions have not yet been reported by state officials or the media.
On Monday, December 12, 2022, Baluch prisoner, 30-year-old Vahid Narouyi was executed in Shiraz Central Prison. Vahid was convicted on drug-related charges. His family was allegedly not informed of the pending execution, preventing them from having a final visit.
Taiwan
On November 21, 2021, paper sculpture artist Chiang entered a convenience store in Guishan District. A store clerk, Tsai, asked Chiang to put on a mask, per a nationwide mask mandate. Chiang eventually returned wearing a mask but got into an altercation with Tsai. Chiang left and then returned a second time in different clothes and concealing a knife. He called out for Tsai and stabbed him. A struggle ensured and Tsai was able to disarm Chiang, however, Tsai later died from his injuries. Now, Chiang has been sentenced to death for the crime.
United States of America
On Wednesday, December 14, 2022, Thomas Loden, Jr., was executed in Mississippi. He was 58 years of age. Thomas, a former Marine, was convicted and executed for murdering 16-year-old Lessa Marie Gray on June 22, 2000, in Itawamba County, Mississippi.
On Thursday, December 15, 2022, John Hanson was scheduled to be executed in Oklahoma. His execution was ultimately stayed due to a custody dispute between the Oklahoma prison officials and the Federal Bureau of Prisons. John is currently in federal custody and federal prison officials refused to transfer John to Oklahoma custody stating that the transfer "is not in the public's best interest." John is convicted of murdering 77-year-old Mary Agnes Bowles on August 31, 1999, in Tulsa, Oklahoma.
Also on Thursday, December 15, 2022, Gerald Ross Pizzuto was scheduled to be executed in Idaho. His execution was stayed after the state announced it was unable to obtain drugs for use in the execution. Gerald is convicted of beating to death 58-year-old Berta Herndon and her nephew, 37-year-old Del Dean Herndon, at a mountain cabin near McCall, Idaho.
Before leaving office, Oregon Governor Kate Brown announced she will commute the death sentences of all 17 people on death row. Their sentences will be commuted to life in prison, without the possibility of parole. A moratorium on executions was in place when Brown took office in 2015. She has maintained the moratorium, declaring capital punishment as "dysfunctional and immoral." Oregon's last execution occurred in 1997. Capital punishment, however, remains enshrined in the state's constitution and can only be removed with a public vote, which has not happened. By executive order, Governor Brown has also ordered that the execution chamber be dismantled.
A former border patrol agent has been sentenced to life in prison in Texas after prosecutors decided not to pursue the penalty. Thirty-nine-year-old Juan David Ortiz confessed to murdering four sex workers, 29-year-old Melissa Ramirez, 42-year-old Claudine Anne Luera, 35-year-old Giselda Alicia Cantu, and 28-year-old Janelle Ortiz. in 2018. He also admitted to being a client of most of the women he killed. Juan claimed he wanted to clean up the streets of his South Texas town.
In November 2022, Alabama Governor Kay Ivey announced that there would be a review of the lethal injection process used in executions in the state. The announcement came after two executions had to be called off within two months due to the inability of the execution team to establish IV lines for the inmates. Following the announcement, two requests to set execution dates were also withdrawn. Now, Attorney General Steve Marshall, during a discussion about the review, clarified that there is not a moratorium on executions in the state. Marshall announced that there was a timeline for the review.
A man accused of killing 10 Black people at a western New York grocery store in May 2022, is willing to consider a plea deal to avoid being sentenced to death. Nineteen-year-old Payton Gendron faces 27 federal charges, including hate crimes. Gendron opened fire in a grocery store in a predominately Black neighborhood in Buffalo, New York. If convicted he could be sentenced to death. However, he is now seeking to plead guilty to the charges against him to avoid capital charges. Gendron previously pled guilty to state charges of murder and domestic terrorism. The federal justice department has not yet announced if they are considering such a plea deal.
A jury in Arizona has convicted Miti Maugaotega Jr., on first-degree murder charges. Prosecutors must now decide if they will seek the death penalty. Maugaotega is convicted of murdering another inmate, Bronson Nunuhua, at Saguaro Correctional Center in Eloy, Arizona. Maugaotega was serving life in prison for attempted murder in Hawaii. However, because Hawaii lacks space to house prisoners, some are sent to prisons in other states. While in those prisons, inmates are subjected to those state's laws. Controversy has arisen in Maugaotega's case because Hawaii does not have the death sentence, abolishing it in 1957. While Hawaiian prisoners are often punished for crimes in prison, this is the first time an inmate is facing capital punishment. Some are also questioning the decision to send prisoners to other states.
In December 1988, Pan Am flight 103 was flying over the town of Lockerbie in Scotland when it exploded, killing all 259 people on board and 11 people on the ground. The plane was flying from London, England, to New York. Now, US officials have taken custody of Abu Agila Mohammad Mas'ud Kheir Al-Marimi, the man alleged to have made the bomb. He is the third person to be arrested and charged in connection with the bombing. Al-Marimi had previously been in custody in Libya for unrelated crimes. Shortly after taking custody, officials announced that they would not be seeking the death sentence.
Governor Kay Ivey has sent a letter to the Alabama Supreme Court seeking to alter the rule limiting executions warrants to a single date. The request was made amidst a review of the execution protocol in the state. In recent months, two executions were canceled after the execution team failed to establish IV lines before the execution warrant expired. The start of those two executions was also delayed due to legal appeals. This change would allow the state corrections commissioner to immediately designate a new execution date if a last-minute stay or some other delay prevents the execution from being carried out. Under current law, a new execution date must be requested from the Alabama Supreme Court. Another option would be to extend the execution warrant from a single day to more than one day. The state is also considering changing the current 6 pm execution time.
For more information regarding how your financial support can help, please click here.