EPHESIANS 1-3: DAY 162 JOURNEY THROUGH THE BIBLE IN A YEAR
June 11, 2023
EPHESIANS 1-3
DAY 162 JOURNEY THROUGH THE BIBLE IN A YEAR
Click here for the reading
Focus Verse For Today: Ephesians 3:12
Today we begin our journey through the letter the Apostle Paul wrote to the people of Ephesus: Ephesians. The apostle explains that Jew and Gentile exist no more: we are one in Christ Jesus.
Before reading Ephesians 1-3, stop and take some time to pray, asking the Lord for wisdom and understanding of today's reading. Read Ephesians 1-3. Let's journey!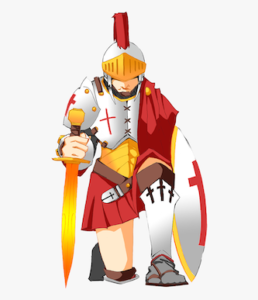 Ephesians 1-3: Many important points are explained in today's reading. We are saved by faith in Jesus and not through works. (Keeping the law) Paul explains that when Jesus overcame death, the punishment for sin, that Jew and Gentile no longer exist. We are one in Christ. (Ephesians 1:1-3:21)
Our focus verse for today:
12 In him (Jesus) and through faith in him (Jesus) we may approach God with freedom and confidence.
(Ephesians 3:12, NIV, (Jesus) added)
Once Jesus finished His ministry on earth believers no longer needed to go to the priest to have his petitions presented to God. Jesus taught believers to pray in His name. Believers are now speaking directly to God! The temple veil was torn as Jesus breathed His last breath on the cross. Jesus was now available to Gentile and Jew alike. A believer's relationship with God shifted, it was no longer communication with a priest, it was communication with the Lord Himself: Jesus.
Godspeace!
For more information regarding how your financial support can help, please click here.