LEVITICUS 1-3: DAY 163 JOURNEY THROUGH THE BIBLE IN A YEAR
June 12, 2023
LEVITICUS 1-3
DAY 163 JOURNEY THROUGH THE BIBLE IN A YEAR
Click here for the reading
Focus Verse For Today: Leviticus 1:9b
Today we begin our journey through the book of Leviticus. Leviticus is a book of regulations. It contains regulations for worship and regulations for personal conduct.
Ask God for His understanding of Leviticus 1-3. Read Leviticus 1-3. Let's journey!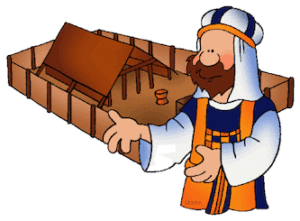 Leviticus 1-3: Today's reading sets forth God's expectations of His followers for the Burnt Offering, the Grain offering, and the Fellowship offering. These offerings were not mandatory; however, these offerings presented the opportunity to develop a relationship with God. You may have noticed that God has strict rules governing the procedure of presenting the offering to the priests. (Leviticus 1:1-3:17)
Our focus verse for today:
It is a burnt offering, a food offering, an aroma pleasing to the Lord.
(Leviticus 1:9b, NIV)
The phrase "an aroma pleasing to the Lord," is repeated over and over again when the Bible speaks of burnt offerings. Why do you suppose that is? Obedience! The burnt offering presented to the priest and sacrificed by the priest to the Lord shows the obedience of His people. It shows an understanding of the need for God in their daily lives. It shows a relationship.
Godspeace!
For more information regarding how your financial support can help, please click here.