LEVITICUS 7-9: DAY 177 JOURNEY THROUGH THE BIBLE IN A YEAR
June 26, 2023
LEVITICUS 7-9
DAY 177 JOURNEY THROUGH THE BIBLE IN A YEAR
Click here for the reading
Focus Verses For Today: Leviticus 7:22-27
Today we continue our journey through Leviticus, with chapters 7-9.
Before starting today's reading, stop and pray, asking the Lord for wisdom in understanding today's reading. Read Leviticus 7-9. Let's journey!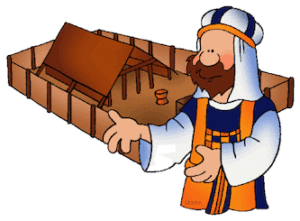 Leviticus 7-9: Continues the instruction of how offerings were to be made and of what they should consist. It tells of the priests' share of the offering. Leviticus chapter 8 tells of Aaron and his sons' ordination. In chapter 9 the priests, Aaron and his sons, begin their ministry by submitting the first offerings to the Lord. (Leviticus 7:1-9:24)
Our focus verses for today:
 The Lord said to Moses, 23 "Say to the Israelites: 'Do not eat any of the fat of cattle, sheep or goats. 24 The fat of an animal found dead or torn by wild animals may be used for any other purpose, but you must not eat it. 25 Anyone who eats the fat of an animal from which a food offering may be presented to the Lord must be cut off from their people. 26 And wherever you live, you must not eat the blood of any bird or animal. 27 Anyone who eats blood must be cut off from their people.'"
(Leviticus 7:22-27, NIV)
The Israelites were not to eat fat from animals that may become an offering. This would be viewed as stealing from God. The Israelites were not to eat blood that comes from birds or animals. This exclusion was to all birds and animals not just those potentially eligible for an offering. Why? Blood is used for atonement. Only blood can atone for sin. Blood, like the fat of animals eligible for atonement, is Holy to God. Eating it defiled it. This was a very serious infraction. A person who ate fat or blood was permanently removed from the Israelites which could mean banishment or death. There was no alternative, nor an offering, available to cover this sin.
Godspeace!
For more information regarding how your financial support can help, please click here.