PSALMS 75-77: DAY 179 JOURNEY THROUGH THE BIBLE IN A YEAR
June 28, 2023
PSALMS 75-77
DAY 179 JOURNEY THROUGH THE BIBLE IN A YEAR
Click here for the reading
Focus Verses For Today: Psalm 77:1-6
Today's journey, through Psalms 75-77, answers the question posed by the Psalmist in Psalm 74: God is in control.
Spend some time in pray before reading today's reading. Ask the Lord for His wisdom in understanding Psalms 75-77. Read Psalms 75-77. Let's journey!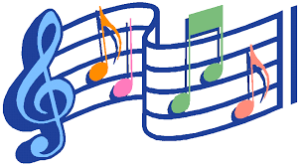 Psalms 75-77: Today's reading speaks of a people who abandoned God yet feel as if God has abandoned them. They recall God coming to their rescue in the past and are confident that God once again will restore them. The only question remaining is when? (Psalms 75:1-77:20)
Our focus verses for today:
I cried out to God for help;
    I cried out to God to hear me.
2 When I was in distress, I sought the Lord;
    at night I stretched out untiring hands,
    and I would not be comforted.
3 I remembered you, God, and I groaned;
    I meditated, and my spirit grew faint.
4 You kept my eyes from closing;
    I was too troubled to speak.
5 I thought about the former days,
    the years of long ago;
6 I remembered my songs in the night.
    My heart meditated and my spirit asked:
(Psalm 77:1-6, NIV)
Mere man cannot live a sin-free life. God knows that. God knows everything. God did not abandon anyone. For even in their misery He watched over the Israelites preserving a remnant of them to someday restore Israel. Although punishment may feel like abandonment – it is not! It is rescue. God was giving the opportunity for fallen Israel to see their sin and be restored to Him. God's miracles and deliverances from the past provide hope and understanding in an all-knowing – all powerful Creator of all – God.
Godspeace!
For more information regarding how your financial support can help, please click here.