PSALMS 84-86: DAY 200 JOURNEY THROUGH THE BIBLE IN A YEAR
July 19, 2023
PSALMS 84-86
DAY 200 JOURNEY THROUGH THE BIBLE IN A YEAR
Click here for the reading
Our Focus Verses For Today: Psalm 85: 1-7
Today we journey through Psalms 84-86.
Ask God to give you His understanding of Psalms 84-86. Read Psalm 84-86. Let's journey!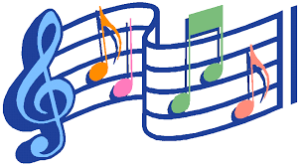 Psalm 84-86: The Psalmist asks God to help him to experience more of God's glory. This would allow the Psalmist to have a deeper understanding of and love for God. The Psalmist speaks of God's unconditional, unfailing love; love, in that God continues to forgive and restore Israel for their sin. The Psalmist asks God for that forgiveness and restoration one more time. (Psalms 84:1-86:17)
Our focus verses for today:
1 You, Lord, showed favor to your land;
    you restored the fortunes of Jacob.
2 You forgave the iniquity of your people
    and covered all their sins.
3 You set aside all your wrath
    and turned from your fierce anger.
4 Restore us again, God our Savior,
    and put away your displeasure toward us.
5 Will you be angry with us forever?
    Will you prolong your anger through all generations?
6 Will you not revive us again,
    that your people may rejoice in you?
7 Show us your unfailing love, Lord,
    and grant us your salvation.
(Psalm 85:1-7, NIV)
Our focus verses for today reveal that we have a lot in common with the Israelites. Satan wants us. Satan wants to separate us from God. Satan knows that God loves us and Satan's only objective for us is to separate us from God. Since Satan cannot defeat God, he chooses to hurt God by providing us with the opportunity to reject Him through complacency or living a sinful life. The wages of sin is death. (Romans 3:23) The psalmist reveals that God is faithful to forgive us our sins and restore us to good standing in His book of life through His son Jesus Christ. God is all about restoration through forgiveness, by trust in Jesus.
Godspeace!
For more information regarding how your financial support can help, please click here.