PROVERBS 7: DAY 180 JOURNEY THROUGH THE BIBLE IN A YEAR
June 29, 2023
PROVERBS 7
DAY 180 JOURNEY THROUGH THE BIBLE IN A YEAR
Click here for the reading
Focus Verses For Today: Proverbs 7:1-5
Today our journey through Proverbs warns us to avoid the adulterous woman.
Ask God to give you His understanding of Proverbs 7. Read Proverbs 7. Let's journey.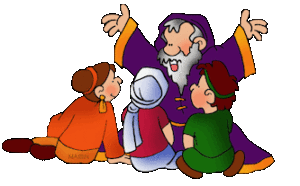 Proverbs 7: Today's reading is a warning against adulterous women and advice on how to protect oneself from her. (Proverbs 7:1-27)
Our focus verse for today:
My son, keep my words
    and store up my commands within you.
2 Keep my commands and you will live;
    guard my teachings as the apple of your eye.
3 Bind them on your fingers;
    write them on the tablet of your heart.
4 Say to wisdom, "You are my sister,"
    and to insight, "You are my relative."
5 They will keep you from the adulterous woman,
    from the wayward woman with her seductive words.
(Proverbs 7:1-5, NIV)
The intimate physical relationship between a man and a woman is a holy matter. It results in a man and a woman becoming one. It is to be a holy relationship. Our modern world views this as recreation, without spiritual consequences. Consider the consequences and all who are hurt by adultery: the divorce, the children, the angry husband or wife, the sexually transmitted disease. Adultery is no casual matter – it is sin. Is your soul worth it?
Godspeace!
For more information regarding how your financial support can help, please click here.