EZEKIEL 37-42: DAY 209 JOURNEY THROUGH THE BIBLE IN A YEAR
July 28, 2023
EZEKIEL 37-42
DAY 209 JOURNEY THROUGH THE BIBLE IN A YEAR
Click here for the reading
Focus Verses For Today: Ezekiel 39:28-29
Today's journey through Ezekiel looks at prophecy fulfilled and events yet to come.
Ask God for His understanding of Ezekiel 37-42. Read Ezekiel 37-42. Let's journey!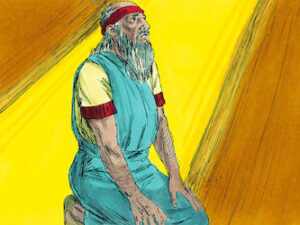 Ezekiel 37-42: Our journey today begins with God restoring Israel as a nation. Israel (Judah), as a nation, ceased to exist in 587 B.C. The Israelites were dispersed throughout the world. On May 14, 1948, Israel became a nation again. God's prophecy through Ezekiel, chapter 37, is fulfilled. Over 2,567 years had passed since Israel had ceased to exist as a nation: Israel is restored. The balance of today's reading continues to look to the future. Chapters 38-39 speaks of Israel living in peace on all borders, most like due to a treaty of peace with the anti-christ, when they are betrayed with many army's preparing to lay siege to Israel. Israel is untouched, Israel doesn't fight, God totally destroys Israel's attackers (betrayers). Chapters 40-42 describe the new temple of worship which will be built. (Ezekiel 37:1-42:20)
Our focus verse for today:
28 Then they will know that I am the Lord their God, for though I sent them into exile among the nations, I will gather them to their own land, not leaving any behind. 29 I will no longer hide my face from them, for I will pour out my Spirit on the people of Israel, declares the Sovereign Lord."
(Ezekiel 39:28-29, NIV)
"Then they will know…" Ezekiel 39:28. Israel comes across as a restless child seeking to find a better way until one day it realizes that its Father knows best. God is a loving parent who protects His children; the children He loves without condition; however, He corrects them for their sin. Israel is a nation again. Is anything impossible for God? If you haven't asked Jesus into your life yet – the same God that restored Israel as a nation is waiting for you.
Godspeace!
For more information regarding how your financial support can help, please click here.