International Death Penalty News 2023, Issue 30: Bangladesh, Ghana, Iran, Kuwait, Malaysia, Mauritania, Singapore, United States of America
International Death Penalty News 2023 
Issue 30
Bangladesh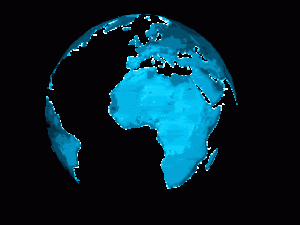 On Thursday, July 27, 2023, two men were executed by hanging for murdering Rajshahi University Professor S Taher Ahmed in 2006.  The two men executed have been identified as Dr. Mia Mohammad Mohiuddin, associate professor of Rajshahi University's Geology and Mining Department, and Md Jahangir Alam, caretaker of Professor S Taher's residence.  The execution occurred at Rajshahi central jail.  The two were convicted and sentenced to death on April 5, 2022.  Two others in the case were sentenced to life in prison.
Ghana
On Tuesday, July 25, 2023, Parliament abolished the death penalty for all ordinary crimes including murder, genocide, piracy and smuggling of gold and diamonds, and attempted murder in prison. The 170 men and six women on death row will have their sentences reduced to life in prison. The last execution in Ghana occurred in 1993, however, the death penalty was the mandatory sentence for those convicted of murder so people continued to be sent to death row every year. Ghana is the 29th African country to abolish capital punishment and the 124th country worldwide.
Iran
On Tuesday, July 18, 2023, an unnamed man was executed in Ahar Prison. He was convicted of murder and sentenced to qisas, that is, retribution in kind. Under Iranian law, all killings are classified as "intentional murder" no matter the circumstances of the death. After conviction, the family of the victim chooses between qisas, forgiveness, or receiving diya, that is, financial compensation for their loss. State officials and the media have not yet announced the execution.
On Tuesday, July 18, 2023, 32-year-old Aidin Emami was executed in Zanjan Central Prison. He was convicted of murder and sentenced to qisas. His execution has not yet been reported by state officials or the media.
Kuwait
On Thursday, July 27, 2023, five people were executed in Kuwait's Central Prison. Four of the men were not named, however, their nationalities and crimes were listed. A Sri Lankan was convicted on drug charges while a Kuwaiti, an Egyptian, and a member of Kuwait's stateless Bidoon minority were all convicted of murder. The one named person executed was Abdulrahman Sabah Saud who was convicted of a 2015 bombing at a Shiite mosque in the capital during Friday prayers. The Islamic State terrorist group claimed responsibility for the attack. Saud drove the bomber to the site and provided the explosives. Twenty-six people died in the bombing.
Malaysia
Twenty-seven-year-old Fikri Hakim Kamaruddin and his 28-year-old girlfriend Nurul Filzatun Sahirah Abdul Aziz have been spared execution. The couple was convicted of killing their newborn baby girl after she was discovered with a sock stuffed in her mouth. They could have been sentenced to death, instead, they each received a sentence of 30 years in prison. It was also ordered that Fikri be whipped 12 times.
Mauritania
A secondary school student could be sentenced to death after her arrested for insulting the prophet Mohammed. The girl was arrested after writing her exam paper which was found to be insulting to the prophet. Some authorities are insisting that she be sentenced to death if convicted. Recently, the nation strengthened its blasphemy laws, removing a provision where a person could be spared the death penalty if they expressed remorse. Expressing remorse no longer ensures that a person will not be sentenced to death.
Singapore
On Wednesday, July 26, 2023, 57-year-old Mohd Aziz Hussain was executed by hanging at Changi Prison. He was convicted of drug trafficking. He is the 14th execution since March 2022, when executions resumed after the covid-19 pandemic.
On Friday, July 28, 2023, 45-year-old Saridewi Djamani was executed in Changi Prison. She was executed for trafficking heroin. It is the first execution of a female since 2004.
United States of America
The trial of 24-year-old rapper YNW Melly, legal name Jamell Demons, has ended in a mistrial, as the jury was unable to reach a decision.  Demons is accused of murdering 21-year-old Anthony Williams a/k/a YNW Sakchaser, and 19-year-old Christopher Thomas Jr. a/k/ YNW Juvy in October 2018, in Miramar, Florida.  The jury must return a unanimous verdict to acquit or convict.  Prosecutors, who were seeking a death sentence, will likely choose to retry the case with a new jury.  The mistral came after three days of deliberation.  Demons was friends with the victims and the motive for the crime is not known, although prosecutors allege gang activity.
For more information regarding how your financial support can help, please click here.