PROVERBS 13: DAY 208 JOURNEY THROUGH THE BIBLE IN A YEAR
July 27, 2023
PROVERBS 13
DAY 208 JOURNEY THROUGH THE BIBLE IN A YEAR
Click here for the reading
Focus Verse For Today: Proverbs 13:20
Today we continue our journey through the book of Proverbs. The book of wisdom was compiled by Solomon, the wisest man who has ever lived.
Pray for God's understanding of Proverbs 13. Read Proverbs 13. Let's journey!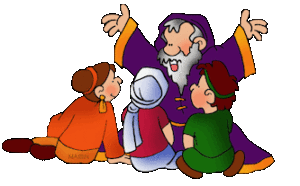 Proverbs 13: Today's reading instructs on many aspects of human conduct and the result of that conduct. It instructs on laziness, prudence, and among many other practices, that of disciplining your child(ren). Read the 25 verses of Proverbs 13 and examine yourself by them. Are your actions those of a wise person or an unwise person? (Proverbs 13:1-25)
Our focus verse for the day:
Walk with the wise and become wise,
    for a companion of fools suffers harm.
(Proverbs 13:20, NIV)
Have you considered the wisdom contained in our focus verse ? Are you applying it to your life? Unfortunately, people tend to seek out people who make them feel comfortable with themselves to have as friends. This may not be unfortunate if you surround yourself with people who are striving fully to fulfill God's purpose for their lives: personally and occupationally. As Christians, we are to strive for continuing excellence in all we do. Who are your companions: sluggards whose goal is merely to get by for themselves, or people driven by loving service to God – giving their all to serve Him – thereby serving His creation to their fullest ability. We are the company we keep.
Godspeace!
For more information regarding how your financial support can help, please click here.