EZEKIEL 43-48: DAY 216 JOURNEY THROUGH THE BIBLE IN A YEAR
August 4, 2023
EZEKIEL 43-48
DAY 216 JOURNEY THROUGH THE BIBLE IN A YEAR
Click here for the reading
Focus Verses For Today: Ezekiel 44:15-16
Today we finish our journey through the book of Ezekiel, with a glimpse of God restoring Israel: The Millennial era.
Ask God for His understanding of Ezekiel 43-48. Read Ezekiel 43-48. Let's journey!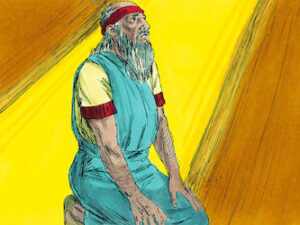 Ezekiel 43-48: In our final journey into the book of Ezekiel (for this year), we look at the past restored to the future. Kind of! God advises Ezekiel that His glory, God's glory, will be restored to the temple. The restored temple is described in great detail. The city of Jerusalem is also described in great detail. God restores the Levitical priesthood limited access to Him lineage of Zadok. Chapter 47 is devoted to the River flowing from the temple: Jesus. (Ezekiel 43:1-48:35)
Our focus verses for today:
15 "'But the Levitical priests, who are descendants of Zadok and who guarded my sanctuary when the Israelites went astray from me, are to come near to minister before me; they are to stand before me to offer sacrifices of fat and blood, declares the Sovereign Lord. 16 They alone are to enter my sanctuary; they alone are to come near my table to minister before me and serve me as guards.
(Ezekiel 44:15-16, NIV)
Our focus verses for today tell a very simple, yet sad, truth. The Israelites were given the duty of protecting God's word for all people. They were to set an example of living a Godly life in worship and in relationship with all others, Jew and non-jew alike. It is often overlooked that the Old Testament is filled with people who were not of Hebrew lineage who worshiped the God of the Jews. These foreigners recognized the true God. Unfortunately, only one lineage of Levites, that of Zadok, honored that obligation fully; never wavering. Because they were faithful, they are the only Levitical line that may serve in God's presence during the Millennial era.
Godspeace!
For more information regarding how your financial support can help, please click here.