PSALMS 93-95: DAY 221 JOURNEY THROUGH THE BIBLE IN A YEAR
August 9, 2023
PSALMS 93-95
DAY 221 JOURNEY THROUGH THE BIBLE IN A YEAR
Click here for the reading
Focus Verses For Today: Psalm 95:8-11
Today we return to our journey through Psalms, with chapters 93-95.
Take some time before reading to pray over Psalms 93-95. Read Psalms 93-95. Let's journey!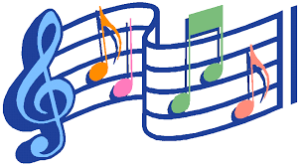 Psalms 93-95: Psalm 93 delivers the theme of God as the ruler of all. Psalm 94 delivers the theme of God as the avenger of the oppressed. Psalm 95 delivers a mixed theme: Rejoicing in His mercy and loving-kindness and punishment for rebelling against Him. (Psalms 93:1-95:11)
Our focus verses for today:
8 "Do not harden your hearts as you did at Meribah,
    as you did that day at Massah in the wilderness,
9 where your ancestors tested me;
    they tried me, though they had seen what I did.
10 For forty years I was angry with that generation;
    I said, 'They are a people whose hearts go astray,
    and they have not known my ways.'
11 So I declared on oath in my anger,
    'They shall never enter my rest.'"
(Psalm 95:8-11, NIV)
In our world today we find ourselves in the midst of challenges to God's authority over the universe, and more specifically, our individual lives. Some say that there is no God, that all of creation is a scientific marvel. Some are indifferent; whatever will be will be. But some want more; some want to challenge the very freedom to worship God because it exposes sin. Some even attempt to revise God's word, giving allowance for sin to find comfort and refuge within our lives – should we elect to allow it? Have you, keep in mind that our relationship with God is individual, not collective, asked why? Why has God defined sin for us? Why is sin prohibited by God? Is sin truly destructive to you? …our society at large? Are you testing God? It is time to get to know Him.
Godspeace!
For more information regarding how your financial support can help, please click here.