PROVERBS 16: DAY 222 JOURNEY THROUGH THE BIBLE IN A YEAR
August 10, 2023
PROVERBS 16
DAY 222 JOURNEY THROUGH THE BIBLE IN A YEAR
Click here to read the commentary
Focus Verse For Today: Proverbs 16:3
Once again we journey through the book of Proverbs, specifically chapter 16.
Pray for God's wisdom to be revealed in today's reading. Read Proverbs 16. Let's journey!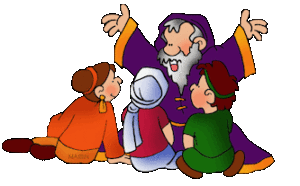 Proverbs 16: The book of Proverbs is devoted to contrasting wisdom and its rewards with folly which leads to disaster. (Proverbs 16:1-33)
Our focus verse for today:
Commit to the Lord whatever you do,
    and he will establish your plans.
(Proverbs 16:3, NIV)
Do you spend time talking to the Lord, prayer time, every day? Do you find it difficult with work, entertainment, and family obligations to fit time for prayer into your daily schedule? What should come first? Genuinely seeking God's guidance to grow into a better servant of His kingdom, a better spouse, parent, and employee should come first. If after marrying your spouse you never, or infrequently, spoke with them your marriage would falter, likely fail, and most definitely not reach the full potential it should have. The same will happen to your relationship with God: communicate and grow with Him. Pray!
Godspeace!
For more information regarding how your financial support can help, please click here.