PSALMS 119: DAY 284 JOURNEY THROUGH THE BIBLE IN A YEAR
October 11, 2023
PSALMS 119
DAY 284 JOURNEY THROUGH THE BIBLE IN A YEAR
Click here for the reading
Focus Verses For Today: Psalm 119:33-34
Today's journey continues our study in the book of Psalms. Today's psalm celebrates the Lord.
Take a moment and pray, seeking understanding for today's reading. Read Psalms 119. Let's journey!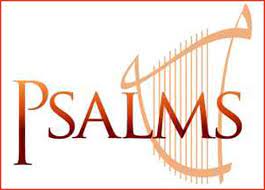 Psalms 119: The author of today's psalm is not recorded, although many scholars believe it was penned by King David. Psalm 119, is the longest chapter of any book in the Bible. The overarching theme of this psalm is loving the Lord and following His word. (Psalms 119:1-176)
Our focus verses for today:
33Teach me, Lord, the way of your decrees,
    that I may follow it to the end.
34Give me understanding, so that I may keep your law
    and obey it with all my heart.
(Psalms 119:33-34, NIV)
Before each Journey Through the Bible reading, we ask that you take time to stop and pray, seeking understanding for what you are about to read. We do this because to understand God's word, we need His wisdom. We further need His help to apply what we read and learn to our lives. Following the Lord's decrees is not always easy, but it is possible with His help. Examine your own prayer life. Do you seek the Lord? Do you seek understanding?
Godspeace!
For more information regarding how your financial support can help, please click here.