1 CHRONICLES 10-14: DAY 235 JOURNEY THROUGH THE BIBLE IN A YEAR
August 22, 2023
1 CHRONICLES 10-14
DAY 235 JOURNEY THROUGH THE BIBLE IN A YEAR
Click here for the reading
Focus Verses For The Day: 1 Chronicles 13:5-10
Today our journey takes us through 1 Chronicles 10-14. A new king is established.
Ask the Lord for His understanding of 1 Chronicles 10-14. Read 1 Chronicles 10-14. Let's journey!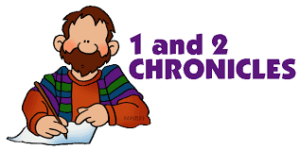 1 Chronicles 10-14: Our journey today begins with the first king of Israel, Saul, committing suicide rather than being taken captive by the Philistines. It continues with David becoming coming king of Israel, followed by the consolidation of David's army. The ark of the covenant is moved. David sets up his palace in the City of David, and, through God's direction, defeats the Philistine army. (1 Chronicles 10:1-14:17)
Our focus verses for today:
5 So David assembled all Israel, from the Shihor River in Egypt to Lebo Hamath, to bring the ark of God from Kiriath Jearim. 6 David and all Israel went to Baalah of Judah (Kiriath Jearim) to bring up from there the ark of God the Lord, who is enthroned between the cherubim—the ark that is called by the Name.
7 They moved the ark of God from Abinadab's house on a new cart, with Uzzah and Ahio guiding it. 8 David and all the Israelites were celebrating with all their might before God, with songs and with harps, lyres, timbrels, cymbals and trumpets.
9 When they came to the threshing floor of Kidon, Uzzah reached out his hand to steady the ark, because the oxen stumbled. 10 The Lord's anger burned against Uzzah, and he struck him down because he had put his hand on the ark. So he died there before God.
(1 Chronicles 13:5-10, NIV)
What happened here? The first thing is the Ark of the Covenant is being moved on a cart. The Lord directed that the ark only be moved on the shoulders of the Levites who were authorized to move it. God warned the Israelites that if the ark were touched they would die. Uzzah touched the ark and he died, precisely as God said. Did this need to happen? No! King David chose to move the ark in violation of God's command. King David consulted with his military leaders about moving the ark. He didn't seek God's advice about moving the ark and chose not to follow God's commands in moving it.
Godspeace!
For more information regarding how your financial support can help, please click here.