International Death Penalty News 2023, Issue 35: Iran, Iraq, Saudi Arabia, United States of America
International Death Penalty News 2023
Issue 35
Iran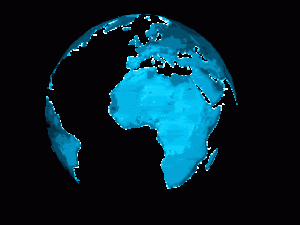 On Saturday, August 26, 2023, 30-year-old Milad Yazdan Panah was executed in Zarand Prison. He was arrested about six years ago for performing an honor killing. State officials and the media have not yet announced his execution.
On Sunday, August 27, 2023, Vafa Khoramani was executed in Saqqez Central Prison. He was convicted of murder and sentenced to qisas, that is, retribution in kind. Vafa killed someone from his village in a mechanic shop. Iranian law does not recognize differing degrees of murder or consider mitigating evidence surrounding killings. All killings are classified as intentional murder. The family of the victim must then decide if the convicted will be forgiven, given the option to pay diya (blood money), or be sentenced to qisas. Vafa's execution has not yet been reported by state officials or the media.
On Sunday, August 27, 2023, 35-year-old Sobhan Eftekharedin, an Afghan national was executed in Aligudarz Prison in Lorestan province. Sobhan was convicted of murder and sentenced to qisas, that is, retribution in kind. He was arrested about three years ago. His execution has not yet been reported by state officials or the media.
On Tuesday, August 29, 2023, Hamed Sargazi and Esmail Hajizadeh were executed in Hamedan Central Prison. Both men were arrested about three years ago and convicted on drug-related charges. State officials and the media have not yet reported either execution.
Iraq
On Monday, August 28, 2023, three people were executed by hanging. The three were identified as key members who helped orchestrate a 2016 bombing that left hundreds of individuals dead in a shopping district in Baghdad. The Islamic State terrorist group claimed responsibility for the attack at the time. The attack occurred at the end of the holy Muslim month of Ramadan when people had gathered to celebrate. A minibus packed with explosives was driven into the shopping district and detonated on July 3, 2016. The initial blast killed at least 323 people and resulted in raging fires that trapped many people in the shopping center, which lacked emergency exits.
Saudi Arabia
A government critic has been sentenced to death. Mohammed al-Ghamdi was arrested after criticizing government corruption and human rights abuses on social media. He was arrested on charges that include conspiracy against Saudi leadership, undermining state institutions, and supporting terrorist ideology.
United States of America
The Huntsville State Prison, in Huntsville, Texas, caught fire requiring nearly 700 inmates to be evacuated. The cause of the fire, which is contained, is under investigation and was confined to the attack and third floor of the administration building and the attic of a unit housing inmates. No inmates or workers have reported injuries. The prison, nicknamed the Wall Unit because of its red brick walls, houses the execution chamber. Officials stated the death chamber was not affected by the fire and upcoming executions are likely to proceed as scheduled.
On Thursday, August 24, 2023, the Mississippi Supreme Court ruled that 69-year-old former death row inmate Howard M. Neal will be resentenced and become eligible for parole. In 1982, Neal was convicted and sentenced to death for the 1981 kidnapping and murder of his 13-year-old half-niece Amanda Joy Neal. In 2017, Neal confessed to murdering a couple in southern California in 1980. During his initial trial, it was determined that Neal struggled in school, never advancing beyond second grade before being sent to a school for children with intellectual disabilities. After a 2002 ruling by the Supreme Court of the United States that found it was unconstitutional to execute people with intellectual disabilities, Neal was resentenced to life in prison, without the possibility of parole. Neal is, allegedly, in poor health and wrote a letter to the Mississippi Supreme Court asking that his sentence be changed to life with parole. The decision to grant the request was unanimous.
On Wednesday, August 30, 2023, the Tennessee Criminal Court of Appeal upheld the ruling of a lower court that could lead to former death row inmate Pervis Payne being granted parole in less than four years. Payne was sentenced to death in 1988 for the murder of Charisse Christopher and her 2-year-old daughter. In 2002, the US Supreme Court ruling in Atkins v. Virginia made him ineligible for the death penalty due to his intellectual disability, and his death penalty was eventually reversed in 2021. Payne has always maintained his innocence, claiming his trial was racially tainted. In 2022, Payne was resentenced to two life sentences with the possibility of parole after prosecutors admitted they could not disprove Payne's intellectual disabilities which make him ineligible to be executed. Per Tennessee law, sentences must run concurrently (at the same time) unless proven that it is necessary to run consecutively (one after the other) to protect the public. The state was unable to prove their case, as the judges ruled Payne's sentences will be served concurrently, and, therefore making him eligible for parole in less than four years.
For more information regarding how your financial support can help, please click here.