International Death Penalty News 2023, Issue 37: Iran, Nigeria, North Korea, Pakistan, Saudi Arabia, Singapore, United States of America
International Death Penalty News 2023
Issue 37
Iran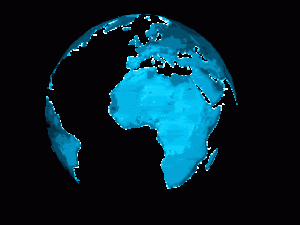 On Tuesday, September 5, 2023, a woman was executed in Qom Central Prison. The woman was not identified by name. She was convicted of murder and sentenced to qisas, that is retribution in kind. She is the 13th woman executed so far this year in Iran.
Recently, 34-year-old Saeed was executed in Tabriz Central Prison. The exact date of his execution was not announced. Executions are traditionally carried out by hanging. Saeed was convicted of murder and sentenced to qisas, that is, retribution in kind. The murder occurred during a group fight in Tabriz village in April 2019. Iranian law does not recognize differing degrees of murder, such as self-defense and accidental killings. Instead, all killings are classified as intentional murder. The family of the victim is then permitted to choose if the convicted will be granted forgiveness, given the option to pay diya (blood money), or face qisas.
On Saturday, September 9, 2023, three men were executed in Zahedan Central Prison. Executions are usually carried out by hanging. One of the men has been identified as a 27-year-old Baluch man named Mohammad Narouyi. The other two have not been identified by name. All were convicted of murder and sentenced to qisas, that is, retribution in kind. State officials and the media have not yet reported the executions.
On Sunday, September 10, 2023, two ethnic Baluch minorities were executed in Birjand Central Prison. They have been identified as 23-year-old Saeed Sanjarani and 38-year-old Mohsen Sanjarani. Both were convicted on drug-related charges in the same case. State officials and the media have not yet reported the execution.
Nigeria
At the age of 14, Mustapha Abubakar participated in a kidnapping-for-ransom, as part of a get-rich-quick scheme. The kidnapee died during the kidnapping due to an underlying health condition. Mustapha was sentenced to death for his participation. He has now, at the age of 15, written a letter to Borno State Governor, Prof. Babagana Zulum and Vice President Kashim Shettima expressing remorse for his participation and asking for clemency. He also requests that if clemency is not possible, that he be given an execution date soon, due to the "physical, mental and unprotected sexual abuse from the older inmates and perverted warders." He states that due to the abuse, he has suffered suicidal thoughts, however, his religion forbids taking his own life.
North Korea
At an airport in Hyesan, North Korea, a crowd of 25,000 people were forced to watch the execution of nine individuals. The executions of the seven men and two women were carried out by firing squad. All nine were convicted of operating an illegal beef distraction ring. The group was caught smuggling the cows when new soldiers took over a security checkpoint.
Pakistan
After torn pages of the Quran were found on the roof of their home, Christian couple, Shaukat and Kiran Masih have been arrested. They are charged with blasphemy and, if convicted, could be sentenced to death. Blasphemy laws in Pakistan are strict but also controversial. They are frequently used to settle debates and often the cases have very little evidence. Mob violence is also commonly used against those believed to have committed blasphemy, although authorities have started cracking down on those who participated.
Saudi Arabia
On Thursday, September 14, 2023, two military personnel were executed. They were convicted of treason and other offenses. They were identified as two officers, a pilot and a sergeant major, who were arrested in 2017. The method of execution was not specified, however, executions are traditionally carried out by beheading.
Singapore
Thirty-year-old Eshan Tharaka Koottage has been charged with murdering his 32-year-old wife, Diyawinnage Sewwandi Maduka Kumari, on Saturday, September 9, 2023. Eshan, a Sri Lankan national, confessed his crime to the police shortly after it happened. If convicted the man could be sentenced to death. He has since appeared in court, without a defense lawyer, although he has asked for a lawyer.
United States of America
A jury decided against sentencing Clarck Paul to death in Florida. The jury convicted Paul of murdering 22-year-old Lamont Smalls on August 5, 2018. Paul killed Lamont less than an hour after murdering another man, 25-year-old Carlos Senluis. Allegedly, Paul killed Lamont to prevent him from testifying against him in another case. Carlos was killed during a road rage incident in Pompano Beach, Florida. During his trial, Paul's attorneys argued that he suffered from a variety of mental illnesses, which should preclude him from being sentenced to death. Due to the jury's decision, a judge was forced to sentence Paul to life in prison.
In 2008, 11-year-old Thomas Hunter, and his family's cleaning lady, Shirlee Sherman, were murdered in Nebraska. Then in 2013, Dr. Roger Brumback and his wife Mary were murdered. Roger worked with Thomas' father, Dr. William Hunter, in the pathology department at Creighton University. Thomas and Shirlee's murders went unsolved for years, however, their case was reopened after the murder of Roger and Mary. It was discovered that a former student, Anthony Garcia, who was terminated from the residency program, committed both sets of murders. He was convicted by a jury in 2016. Now, the Nebraska Supreme Court has upheld his death sentence.
Eighteen-year-old Cesar Olalde could be sentenced to death in Texas. Cesar is accused of murdering his parents, Reuben Olalde and Aida Garcia, his older sister Lisbet Olalde, and his five-year-old brother, Oliver. All were shot to death in their home in Nash, Texas, on May 23, 2023. The bodies were discovered after Lisbet failed to show up for work. When police arrived at the residence, they were met with Cesar holding a gun. Allegedly Cesar confessed to the police that he killed his family because they were cannibals and were going to eat him. He has since pled not guilty to the murders. Prosecutors have not yet decided if they will pursue capital punishment.
A military court upheld the death sentence for ex-Army Major Nidal Hasan. On November 5, 2009, Hasan walked into the Soldier Readiness Center of Fort Hood, in Texas, and opened fire. He killed 14 people, including a pregnant soldier, and injured over 30 others. Hasan was convicted and sentenced to death at a court martial, after pleading guilty. The US Court of Appeals for the Armed Forces rejected Hasan's request to overturn his death sentence.
On Friday, September 8, 2023, Anthony "Jack" Sully died of natural causes at a medical facility outside San Quentin Rehabilitation Center. Sully, a former police officer, was 79 years of age. He was convicted of murdering six people – 24-year-old Kathryn Barrett, 22-year-old Barbara Searcy, 24-year-old Gloria Jean Fravel, 19-year-old Brendan Oakden, 24-year-old Michael Thomas, and 20-year-old Phyllis Melendez – in a warehouse in Burlingame, California, during 1983. On June 3, 1986, he was sentenced to death for his crimes. His death sentence was last upheld by the 9th US Circuit Court of Appeals in 2013.
Four medical equipment manufacturers, Baxter International Inc., B. Braun Medical Inc., Fresenius Kabi, and Johnson & Johnson, announced they are now refusing to sell medical equipment for use in execution. Many states already face challenges obtaining execution drugs, as most manufacturers refuse to sell their drugs for use in executions. Now states may also struggle to obtain the medical supplies to carry out executions.
On Monday, September 11, 2023, North Carolina death row inmate Johnny Ray Daughtry died of natural causes at a hospital in Raleigh. He was 59 years of age. Daughtry was convicted of raping and murdering his 22-year-old girlfriend Jennifer Elaine Narron in 1992. He was sentenced to death the following year.
On Tuesday, September 12, 2023, Ronald L. Sanders died inside a medical facility in California. He was 71 years of age and died of natural causes. Sanders was convicted and sentenced to death on March 3, 1982, for the murder of 29-year-old Janice Dishroon Allen. Janice was murdered on January 23, 1981, in the home she shared with her fiancé. She was cooking dinner at the time.
For more information regarding how your financial support can help, please click here.