AMOS 1-4: DAY 258 JOURNEY THROUGH THE BIBLE IN A YEAR
September 15, 2023
AMOS 1-4
DAY 258 JOURNEY THROUGH THE BIBLE IN A YEAR
Click here for the reading
Focus Verse For Today: Amos 4:13
Today our Journey Through the Bible in a Year takes us through the first four chapters of Amos. Amos issues several warnings, to numerous nations.
Ask the Lord for His understanding of Amos 1-4. Read Amos 1-4. Let's journey!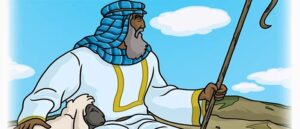 Amos 1-4: Amos spoke bluntly, warning of coming judgment on Damascus, Gaza, Tyre, the Edomites, Ammonites, and Moabites, before finally warning Israel and Judah of their coming judgment. The Lord, through Amos, reminds the Israelites that they have previously experienced God's judgment, yet they still have not turned away from their sins. (Amos 1:1-4:13)
Our focus verse for today:
13He who forms the mountains,
    who creates the wind,
    and who reveals his thoughts to mankind,
who turns dawn to darkness,
    and treads on the heights of the earth—
    the Lord God Almighty is his name.
(Amos 4:13, NIV)
What a great and powerful God we serve! When was the last time you stopped and contemplated His true power? His ultimate creation? Do you worship Him accordingly?
Godspeace!
For more information regarding how your financial support can help, please click here.