JOHN 16-18: DAY 259 JOURNEY THROUGH THE BIBLE IN A YEAR
September 16, 2023
JOHN 16-18
DAY 259 JOURNEY THROUGH THE BIBLE IN A YEAR
Click here for the reading
Focus Verses For Today: John 17:20-26
Today our Journey Through the Bible in a Year takes us to Jesus' final moments with His disciples before His arrest, ending with His trial before Pilate.
Ask the Lord for His understanding of John 16-18. Read John 16-18. Let's journey!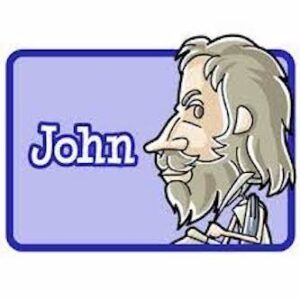 John 16-18: Jesus reiterates the importance of what He is telling the disciples, knowing they will face trials and challenges of their own in the coming hours, days, weeks, months, and years. Jesus also lets them know that although He will be leaving them, another will be coming. Jesus offers several prayers before He is betrayed by Judas and arrested, to be taken before the high priest. While Jesus was before the high priest, Peter betrayed Jesus three times. The high priest and other leaders, took Jesus before Pilate, the Roman government, demanding He be punished, and advocating for the release of Barabbas. (John 16:1-18:40)
Our focus verse for today:
20 "My prayer is not for them alone. I pray also for those who will believe in me through their message, 21 that all of them may be one, Father, just as you are in me and I am in you. May they also be in us so that the world may believe that you have sent me. 22 I have given them the glory that you gave me, that they may be one as we are one— 23 I in them and you in me—so that they may be brought to complete unity. Then the world will know that you sent me and have loved them even as you have loved me.
24 "Father, I want those you have given me to be with me where I am, and to see my glory, the glory you have given me because you loved me before the creation of the world.
25 "Righteous Father, though the world does not know you, I know you, and they know that you have sent me. 26 I have made you known to them, and will continue to make you known in order that the love you have for me may be in them and that I myself may be in them."
(John 17:20-26, NIV)
Are you a believer in Christ? Then Jesus prayed for you! Stop and think about that – Jesus prayed for you!!! Re-read His prayer for you. What emotion does it stir within you? What is your prayer?
Godspeace!
For more information regarding how your financial support can help, please click here.