International Death Penalty News 2021, Issue 08: Bangladesh, India, Iran, Jordan, Pakistan, Saudi Arabia, United States of America
February 19, 2021
IDPN 2021 Issue 08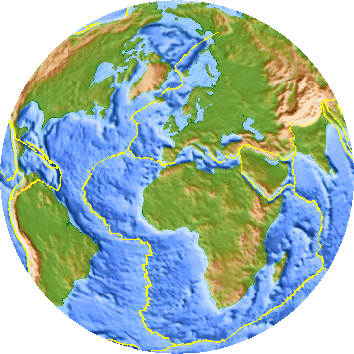 Bangladesh: In February 2015, Avijit Roy, a US citizen and blogger of Bangladeshi origin, was hacked to death while returning home from a book fair in Khaka. His wife, who was with him when he was attacked, suffered head injuries and lost a finger. Now, five members of an extremist Islamist militant group, Ansarullah Bangla Team, have been sentenced to death for Avijit's murder. A sixth man was also charged and sentenced to life in prison for his role in the attack. The militant group is though to be behind the murders of over a dozen secular activists and bloggers.
India: Arvind Kumar alias Raj Sighania, a school principal, has been sentenced to death for repeatedly raping an 11-year-old girl. The girl had to quit school in order to overcome her mental trauma. Another school teacher has been sentenced to life in prison for working with the principal and helping persuade the girl to go visit the principal. In addition to their previously stated sentences, they have been ordered to pay compensation to the young girl. The rape of the young girl was discovered after she complained to her parents of stomach pain and began throwing up. A doctor confirmed that she was pregnant and DNA determined that the principal was the father.
Iran: On Saturday, February 13, 2021, two prisoners were executed by hanging in a prison in the city of Birjand, in eastern Iran. The two prisoners were identified as 40-year-old Jamaluddin Brahui and 28-year-old Mohammad Barahui, ethnic Balochi citizens. They were convicted on drug related charges.
On Saturday, February 13, 2021, 37-year-old Ardabil native, Bahavar Tanazi was executed by hanging at Mesghin Shahr Prison. Bahavar was convicted of murder and sentenced to qisas, that it retribution in kind.
On Sunday, February 14, 2021, Saeed Ali-Mohammadi was executed by hanging at Nour Prison in Mazandaran. Saeed was convicted of murdering another man during a street fight years ago, and sentenced to qisas, that is retribution in kind.
On Monday, February 15, 2021, seven people were executed by hanging at Rajai Shahr Prison. At least one of those executed was a woman, who had been convicted of murder. The other six have not been identified by name, nor have their crimes been reported.
Jordan: A man who was convicted and sentenced to death for the murder of his 5-year-old nephew, has had his death sentence overturned by the Court of Cassation, as they found the murder was not premeditated. The court also found that there were "irregularities in the investigation procedure." Allegedly, the man murdered his nephew because he was upset at his brother.
Pakistan: Haroon Ayub Masih and Salamat Mansha Masih have been charged with blasphemy for using words against the Prophet Mohammed as they preached the gospel at a park. Salamat was immediately arrested by the police, while Haroon managed to escape and is now living in hiding with his family.
Saudi Arabia: Ayesha al-Jazani was sentenced to death by a criminal court in Riyadh. Ayesah was convicted of beating to death her maid, 40-year-old Abiron Begum Ansar, from Bangladesh, in March 2019. Ayesha's husband, Bassem Salem, was also tried and found guilty of tampering with the crime scene and given a 38-month prison sentence, along with a fine. Abiron's family requested that Ayesha be sentenced to death instead of receiving a financial compensation.
United States of America: On Thursday, February 18, 2021, James O'Neal was scheduled to be executed in Ohio. His execution has been rescheduled to August 16, 2023, due to ongoing problems Ohio has experienced in attempting to procure lethal injection drugs. James is convicted of murdering his estranged wife, 31-year-old Carol Ann O'Neal, on December 11, 1993, in Cincinnati, Ohio.
In an attempt to combat the increasing difficulties of obtaining drugs to use in executions, lawmakers in South Carolina have proposed a bill that would make the electric chair the default method of execution in the state. Currently, lethal injection is the default method of execution in South Carolina, however inmates can choose to be executed by electrocution. The last execution in the state occurred in 2011. Drug shortages has resulted in three executions being postponed due to not having drugs. South Carolina Governor Henry McMaster has announced his support for the bill.
The 5th US Circuit Court of Appeals has reinstated the conviction and death sentenced for Texas inmate Melissa Lucio. Melissa is convicted of murdering her two-year-old daughter. Melissa insists that her daughter died as a result of a fall.
Lawmakers in the state of Montana are working to resume capital punishment in the state. The state House passed a bill that has loosened the requirements for execution drugs. The bill will now move on to the Senate. Executions have been on hold in the state since 2015, when a judge ruled that the execution drugs they were using did not comply with the regulations. There are currently two inmates on death row in the state.
For more information regarding how your financial support can help, please click here.