NUMBERS 25-28: DAY 268 JOURNEY THROUGH THE BIBLE IN A YEAR
September 25, 2023
NUMBERS 25-28
DAY 268 JOURNEY THROUGH THE BIBLE IN A YEAR
Click here for the reading
Focus Verse For Today: Numbers 27:18-21
Today continues our journey through the book of Numbers with reminders of the importance of honoring the Lord.
Before reading Numbers 25-28, pray for understanding of today's reading. Read Numbers 25-28. Let's journey!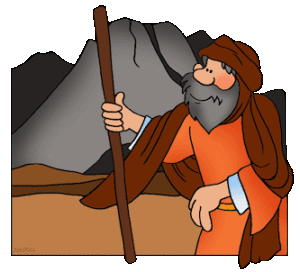 Numbers 25-28: The Israelites are seduced by the Moabites, in what would come to be a reoccurring problem for the Israelites, eventually leading to their destruction. Another census is conducted and we see how an unusual problem is resolved. Instructions are given for offerings and celebrations. (Numbers 25:1-28:31)
Our focus verse for today:
18 So the Lord said to Moses, "Take Joshua son of Nun, a man in whom is the spirit of leadership, and lay your hand on him. 19 Have him stand before Eleazar the priest and the entire assembly and commission him in their presence. 20 Give him some of your authority so the whole Israelite community will obey him. 21 He is to stand before Eleazar the priest, who will obtain decisions for him by inquiring of the Urim before the Lord. At his command he and the entire community of the Israelites will go out, and at his command they will come in."
(Numbers 27:18-21, NIV)
God was preparing the Israelites to enter the promised land. Joshua would lead them in that journey. For a nation that had been led so long by Moses, it was important for all to understand that the passage of leadership, to Joshua, from Moses, was ordained by the Lord. Appointing Joshua at this time, also allowed him some time to continue learning from Moses. The Lord was preparing all for what was to come. He leaves nothing to chance. The same holds true in our lives. We may not always be able to see it, but the Lord is preparing us for what is to come in our lives. Stop. Meditate. Take some time to reflect. Think back on your life. How has the Lord prepared you for where you are now? Does that give you hope and confidence for your future?
Godspeace!
For more information regarding how your financial support can help, please click here.