NUMBERS 29-32: DAY 275 JOURNEY THROUGH THE BIBLE IN A YEAR
October 2, 2023
NUMBERS 29-32
DAY 275 JOURNEY THROUGH THE BIBLE IN A YEAR
Click here for the reading
Focus Verses For Today: Numbers 32:6-8
Today continues our journey through the book of Numbers with reminders of the importance of honoring the Lord.
Before reading Numbers 29-32, pray for understanding of today's reading. Read Numbers 29-32. Let's journey!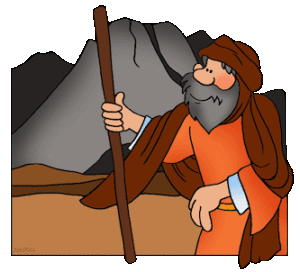 Numbers 29-32: Our journey begins with a recounting of several festivals, their purpose, and how they are to be celebrated. Instructions are given on making vows to the Lord. At the Lord's instruction, the Israelites go to war against the Midianites, seeking vengeance for the Midianites leading them astray. Moses was not pleased that the army officers had allowed the women and children to live. The plundered spoils were purified and divided amongst the tribes. The Reubenites and Gadites sought to have land across the Jordan, away from the land that the Lord had promised to the Israelites. Their request required several conditions. (Numbers 29:1-32:42)
Our focus verses for today:
6 Moses said to the Gadites and Reubenites, "Should your fellow Israelites go to war while you sit here? 7 Why do you discourage the Israelites from crossing over into the land the Lord has given them? 8 This is what your fathers did when I sent them from Kadesh Barnea to look over the land. (Numbers 32:6-8, NIV)
A woman found her dream job posted online, applied, and went in for an interview. As she waited for a response, she prayed and prayed. Surely the Lord would bless her! She wasn't hired, but she found another job, not her dream job, but a good job, where she was happy. A few years later, she became friends with a woman who turned out to have been hired for that dream job. The Lord did bless her – the dream job was a nightmare! Bad management, horrible hours, and not at all like the job description. Waiting on the Lord is not always easy, but His way is the best way! The Gadites and Reubenites were not content to wait upon the Lord's blessing; the land they had been promised. Instead of waiting, they insisted upon what they could see and have immediately. Are you willing to wait on the Lord?
Godspeace!
For more information regarding how your financial support can help, please click here.