PROVERBS 31: DAY 292 JOURNEY THROUGH THE BIBLE IN A YEAR
October 19, 2023
PROVERBS 31
DAY 292 JOURNEY THROUGH THE BIBLE IN A YEAR
Click here for the reading
Focus Verse For Today: Proverbs 31:8
Our journey today through Proverbs focuses on chapter 31, the final chapter is this book of wisdom.
Ask the Lord for His understanding of Proverbs 31. Read Proverbs 31. Let's journey!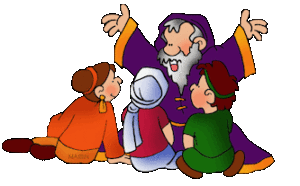 Proverbs 31: Proverbs 31 begins with the Sayings of King Lemuel. Nothing is known about King Lemuel, beyond what is provided in this chapter. Interestingly, although credited to King Lemuel, the words were taught to him by his mother. The Sayings of King Lemuel is followed by the epilogue of the book of Proverbs and looks at what makes up a wife of noble character. (Proverbs 31:1-31)
Our focus verse for today:
Speak up for those who cannot speak for themselves,
    for the rights of all who are destitute.
(Proverbs 31:8, NIV)
We all have a duty to speak up and defend those who are, for whatever reason, unable to speak up and defend themselves. As king, Lemuel would need to be ever aware of these people in his decision-making. Today, we can speak with our vote, who we elect as leaders of our nation. When voting, we are not to simply consider our best interests, but also the interests of those who cannot speak, who cannot vote. Our duty as Christians, however, does not end with our vote. Our actions should reflect our obedience to the Lord's word. Do yours?
Godspeace!
For more information regarding how your financial support can help, please click here.