PSALMS 120-121: DAY 291 JOURNEY THROUGH THE BIBLE IN A YEAR
October 18, 2023
PSALMS 120-121
DAY 291 JOURNEY THROUGH THE BIBLE IN A YEAR
Click here for the reading
Focus Verse For Today: Psalm 120:1
Today's journey continues our study in the book of Psalms. Today's psalms begin a series of Songs of Ascents. These psalms (songs) were sung by pilgrims on their journey to Jerusalem for holy feasts.
Take a moment and pray, seeking understanding for today's reading. Read Psalms 120-121. Let's journey!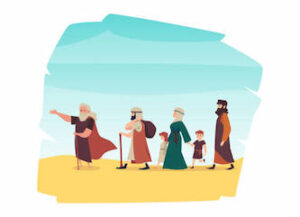 Psalms 120-121: The author of today's psalms is not recorded. Psalm 120, calls upon the Lord during a time of distress. Psalm 121 acknowledges the protection given by the Lord. (Psalms 120:1-121:8)
Our focus verse for today:
I call on the Lord in my distress,
    and he answers me.
(Psalms 120:1, NIV)
The journey to Jerusalem was not easy. Many perils could befall a person on the journey. The answer, as always, is to look to the Lord. He hears our cries of distress and answers us. Do you turn to the Lord in your times of need?
Godspeace!
For more information regarding how your financial support can help, please click here.