PROVERBS 25: DAY 264 JOURNEY THROUGH THE BIBLE IN A YEAR
September 21, 2023
PROVERBS 25
DAY 264 JOURNEY THROUGH THE BIBLE IN A YEAR
Click here for the reading
Focus Verse For Today: Proverbs 25:21
Our journey today through Proverbs 25 contains more proverbs attributed to the wisdom of Solomon.
Pause and seek God's understanding of the wisdom you are about to read. Read Proverbs 25. Let's journey!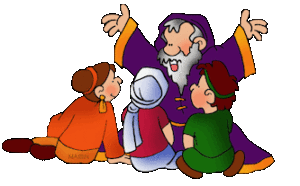 Proverbs 25: Today's reading continues with more wisdom from King Solomon. Although Solomon was king, his wisdom, granted to him by the Lord, can be applied by all. (Proverbs 25:1-28)
Our focus verse for today:
If your enemy is hungry, give him food to eat;
    if he is thirsty, give him water to drink.
(Proverbs 25:21, NIV)
This lesson is oft repeated in the Bible and is a lesson also taught by Jesus. It is a very hard lesson to put into practice. The world will tell you to seek revenge on your enemies and plot their destruction. God, Jesus, the Bible, will tell you to offer him food, water, money, the very clothes off your back! Many Christians will ignore this instruction, claiming they aren't a good enough Christian to forgive those who have wronged them. This is a lesson that requires practice – and lots of it! It is a lesson that requires God to work in you, through you. All of us have an enemy, who is yours? How can you apply this lesson?
Godspeace!
For more information regarding how your financial support can help, please click here.