International Death Penalty News 2023, Issue 42: Algeria, India, Iran, Qatar, United States of America
International Death Penalty News 2023
Issue 42
Algeria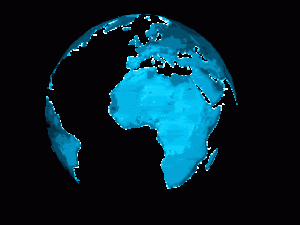 On Monday, October 23, 2023, 38 individuals were sentenced to death. Their death sentences will be commuted to life in prison due to a moratorium on carrying out executions. The moratorium has been in place since 1993. All 38 people were convicted in the same case. They were accused of lynching to death 38-year-old painter Djamel Bensmaïl, who they mistakenly believed was an arsonist. Instead, he helped to put out the fires. The lynching occurred during the summer of 2021, when there were numerous deadly and devastating fires. A total of 94 people were tried in the case. Twenty-seven were acquitted of all charges, while the remainder were sentenced to prison terms varying from three to twenty years in prison.
India
The Supreme Court has found that the trial for Naveen was conducted in a "hurried manner" and set aside his conviction. Naveen is accused of raping and murdering a three-month-old female infant. The "hurried manner" in which the trial was found to have been conducted resulted in Naveen not having the "proper opportunity" to defend himself. By setting aside his conviction, the Supreme Court also set aside his death sentence. Naveen will be granted a new trial, allowing him to have the opportunity to be properly represented in court.
Iran
On Wednesday, October 18, 2023, a Baluch ethnic minority, identified only as Khodabakhsh, was executed in Zahedan Central Prison. He was around 27 years of age. He was convicted and sentenced to death for a rape in August 2022. State officials and the media have not yet reported his execution.
On Thursday, October 19, 2023, 56-year-old Mohammad Ali Vahidi, a Baluch ethnic minority, was executed in Gonbad Kavous Prison. Executions are traditionally carried out by hanging. Vahidi was convicted of murder and sentenced to qisas, that is, retribution in kind. Before his arrest about five years ago, Vahidi worked as a teacher. State officials and the media have not yet reported his execution.
On Thursday, October 19, 2023, Vahid Kakavand and Fathollah Rashnu were executed in Khorramabad Central Prison. Both men were executed on drug-related charges. Neither execution has been reported by state officials or the media.
On Thursday, October 19, 2023, Vahid Rashidi Garavand was executed in Aligudarz Prison during the morning hours. He was convicted on drug-related charges. His execution has not yet been reported by state officials or the media.
Qatar
Eight former Indian Navy officers have been sentenced to death. They are accused of spying for Israel on Qatar's advanced submarines which are coated with special materials to enhance their stealth capabilities. All eight men worked for a private firm to help train the Qatari armed forces. The eight foreign nations were arrested in August of 2022. The men have been identified as Captain Navtej Singh Gill, Captain Birendra Kumar Verma, Captain Saurabh Vasisht, Commander Amit Nagpal, Commander Purnendu Tiwari, Commander Sugunakar Pakala, Commander Sanjeev Gupta and Sailor Ragesh Gopakumar. Their sentencing came as a shock to Indian authorities, who have stated they are pursuing all legal avenues available.
United States of America
On Thursday, October 26, 2023, William Speer was scheduled to be executed in Texas. His execution was stayed by the Texas Court of Criminal Appeals, pending further order of the court. Speers is convicted of murdering 47-year-old Gary Dickerson on July 11, 1997, in Bowie County, Texas. 
In 2021, Ohio passed a law forbidding the execution of people who were severely mentally ill during the time of their crime. This new law was used to remove 64-year-old Michael Turner from death row in the state. Turner was convicted and sentenced to death in 2020, for the murder of his estranged wife, Jennifer Lyles Turner, and her boyfriend Rondal Seggerman. The double murder occurred on June 12, 2001, and Jennifer's apartment in Reynoldsburg, Ohio. Turner confessed to the crime and was sentenced to death. Last year, however, after the passage of the law, Turned filed a petition arguing that he was ineligible for execution. His petition was accepted and he had been repentance to life in prison, without the possibility of parole.
In 2008, Patrick Stollar was found guilty of murdering 78-year-old Jean Heck during a home robbery in June 2003, in Upper St. Clair, Pennsylvania. Days before the robbery, Stollar had done some landscaping work at the property. Two days after being found guilty, a jury sentenced him to death by lethal injection. In 2021, a new sentencing hearing was ordered after it was discovered that the judge failed to inform the jury that they should consider Stollar's lack of criminal history as a mitigating factor. Following the ruling, the Allegheny Country District Attorney's office chose not to pursue capital punishment again, instead allowing the sentenced to be converted to life in prison, without the possibility of parole.
For more information regarding how your financial support can help, please click here.