International Death Penalty News 2020, Issue 32: China, Egypt, India, Iran, United States of America
August 7, 2020
IDPN 2020 Issue 32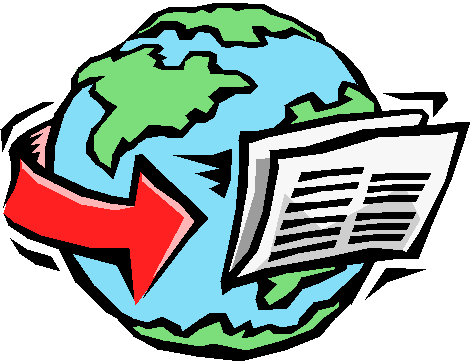 China: Karm Gilespie, an Australian national, has been sentenced to death by a Chinese court after being convicted of trafficking drugs into the country. Karm was arrested in Guangzhou airport in 2013, after methamphetamine was discovered in his checked luggage.
Xu Weihong, a Canadian has been sentenced to death on drug related charges in the southern city of Guangzhou. Weihong was arrested after beginning to make ketamine in 2016. An accomplice, Wen Guanxiong, was also convicted and given a life sentence. Weihong's death sentence has automatically been referred to a higher court for review.
Egypt: The case of a bride murdering her husband a few days after their marriage has been referred to the Grand Mufti of Egypt so a religious opinion can be issued. Twenty-year-old Amira is accused of murdering her 28-year-old husband, al-Shahat, five days after their wedding, Amira opposed the marriage because she was in a relationship with someone else. Two others have also been arrested in connection with the murder. They deny any involvement.
Iran: Forty-three-year-old Barlapudi Pentaiah, alias Aaya, has been sentenced to death for the rape and murder of an eight-year-old girl in Bhavanipuram. Pentaiah murdered the girl, his neighbor, when she came over to watch television, on November 10, 2019.
On Sunday, August 2, 2020, two men, identified by their initials only, were executed by hanging in Shahrekord Prison. One of the men was convicted of murdering a person in 2017, and sentenced to qisas, that is retribution in kind. The other man was also sentence to death for a murder that occurred in 2017. He was also sentenced to qisas.
On Sunday, August 2, 2020, 32-year-old Mehri was executed by hanging at the Central Prison of Mashhad. She was convicted of murdering her husband and has spent the last six years on death row.
Three men were executed by hanging in Hamadan Central Prison. The names of the men were not reported. All three men were convicted of raping a women. They all denied the charges and pled their innocence every time they appeared in court.
The execution of Mostafa Salehi has been carried out. Mostafa was convicted of shooting a paramilitary member, Sajjad Shah-Sanaei, a member of the Basij militia, during nationwide protests in December 2017-January 2018. Very little was publicly revealed about his trial or execution.
Iraq: On Friday, July 31, 2020, 42-year-old Morteza Pirkhezri was executed by hanging at Sanandaj Central Prison. He was convicted of murder and sentenced to retribution in kind. Morteza is convicted of murdering his friend while under the influence of drugs. He originally fled to Iraqi Kurdistan, where he remained a fugitive for three years before returning and surrendering to the police.
United States of America: On Tuesday, August 4, 2020, Harold Wayne Nichols was scheduled to be executed by the state of Tennessee. Harold was granted a temporary reprieve by Governor Bill Lee due to the coronavirus. Fifty-nine-year-old Harold is convicted of raping and murdering 21-year-old Karen Pulley, on September 30, 1988, in Chattanooga, Tennessee.
On October 12, 2019, 3-year-old Kamille "Cupcake" McKinney was kidnapped during a birthday party, where she was playing outside. Her body was discovered in a dumpster ten days later in Birmingham, Alabama. Police eventually identified Patrick Stallworth and Derick Irisha Brown as responsible for the kidnapping and murder. They are facing charges that could result in the death penalty in two different courts. Patrick and Derick both blame the other for the murder of Kamille, who had been drugged and murdered by asphyxiation. The two are charged with murder in Alabama and have since been indicted on federal kidnapping charges, which could also result in a death sentence.
The trial for 21-year-old Andrew Vrba is scheduled to begin on Monday, August 10, 2020, in Missouri. Vrba is accused of murdering a 17-year-old Joseph Steinfeld, who was transgendered and went by the name Ally Steinfeld. Three others have pled guilty to their roles in the murder and are currently in prison. After being missing for weeks, Steinfeld's burned remains were discovered in September 2017, in the town of Cabool. Steinfeld had been stabbed to death. Vrba has insisted that the murder had nothing to do with Steinfeld being transgendered. Prosecutor have previously announced that they will be seeking the death penalty.
Following the prolonged execution of Jospeh Woods in Arizona, the state's death penalty protocol has been reformed. During Woods' execution, Arizona used a combination of midazolam, a sedative, and hydromorphone, an opiate. The execution took nearly two hours, with claims of Woods gasping for air during that time. Executions in Arizona were then halted due to lawsuits. Now, in the new protocol, Arizona will no longer use the same drugs used in Woods' execution. Other changes also include the witnesses ability to hear what is going on in the execution chamber during the execution.
In July 2019, the death sentence for 51-year-old Angela McAnulty in Oregon was vacated by Judge J. Burdette Pratt, who ruled that Angela's guilty plea should be vacated beaus her attorneys failed to exercise reasonable professional skill and judgement. Now it has been determined that Angela will spend the rest of her life in prison, without the possibility of parole. Angela had been sentenced to death for starving, maiming, and torturing her 15-year-old daughter Jeanette, ultimately resulting in Jeanette's death in December 2009.
An outbreak of the coronavirus has flared up in Ohio's prison system, with 23 death row inmates testing positive for the disease. Ten of the inmates were asymptomatic. No executions are scheduled for Ohio this year, as all have been rescheduled due to ongoing challenges finding lethal injection drugs. Over 5,000 inmates through the entire Ohio prison system have tested positive for the coronavirus, with 88 deaths being contributed to the coronavirus. Additionally, nearly 1,000 prison staff members have also tested positive for the virus, with five deaths.
On Sunday, August 2, 2020, Orlando G. Romero died at an outside hospital in California. Forty-eight-year-old Orlando was on death row in California for the murder of 26-year-old Joey Mans and 24-year-old Timothy Jones on October 12, 1992. Their murder was part of a carjacking, kidnapping, and robbery spree committed by Orlando and his accomplice Christopher Self, who was also sentenced to death. Although the exact cause of death will be determined at a later date, it is suspected that Orlando died of complications due to COVID-19.
For more information regarding how your financial support can help, please click here.