PSALMS 128-130: DAY 312 JOURNEY THROUGH THE BIBLE IN A YEAR
November 8, 2023
PSALMS 128-130
DAY 312 JOURNEY THROUGH THE BIBLE IN A YEAR
Click here for the reading
Focus Verses For Today: Psalm 130:3-4
Today's journey continues our study in the book of Psalms. We continue looking at the Songs of Ascents. These psalms (songs) were sung by pilgrims on their journey to Jerusalem for holy feasts.
Take a moment and pray, seeking understanding for today's reading. Read Psalms 128-130. Let's journey!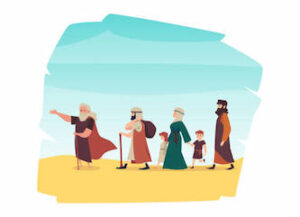 Psalms 128-130: The authors of today's psalms are not recorded. Psalm 128 praises the blessings of the Lord. Psalm 129 is a prayer for the oppressors to be punished. Psalm 130 is a cry to the Lord. (Psalms 128:1-130:8)
Our focus verses for today:
3If you, Lord, kept a record of sins,
    Lord, who could stand?
4But with you there is forgiveness,
    so that we can, with reverence, serve you.
(Psalm 130:3-4, NIV)
The Lord God is a God of forgiveness. We all sin, and none of us can stand up to the judgment of our sin. Thankfully, the Lord is willing to forgive, completely forgive, those who repent of their sins. Why is it so important to understand that we have a God of forgiveness?
Godspeace!
For more information regarding how your financial support can help, please click here.