PSALMS 78-80: DAY 186 JOURNEY THROUGH THE BIBLE IN A YEAR
July 5, 2023
PSALMS 78-80
DAY 186 JOURNEY THROUGH THE BIBLE IN A YEAR
Click here for the reading
Focus Verses For Today: Psalms 78:32-39
On our journey today, the Psalmist recounts the history of Israel. A history cluttered with their struggle with sin.
Ask God for His understanding of Psalms 78-80. Read Psalms 78-80. Let's journey.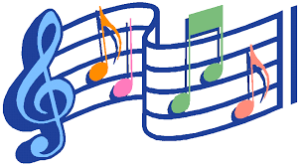 Psalms 78-80: The Psalmist begins by recounting Israel's history which is cluttered with succumbing to sin, being punished, and restored. This theme is repeated over and over again throughout Israel's history. The Psalmist concludes by seeking God's deliverance from Israel's enemies which the Psalmist understands as God's punishment against Israel for returning to sinful living. (Psalms 78:1-80:19)
Our focus verses for today:
32In spite of all this, they kept on sinning;
in spite of his wonders, they did not believe.
33 So he ended their days in futility
and their years in terror.
34 Whenever God slew them, they would seek him;
they eagerly turned to him again.
35 They remembered that God was their Rock,
that God Most High was their Redeemer.
36 But then they would flatter him with their mouths,
lying to him with their tongues;
37 their hearts were not loyal to him,
they were not faithful to his covenant.
38 Yet he was merciful;
he forgave their iniquities
and did not destroy them.
Time after time he restrained his anger
and did not stir up his full wrath.
39 He remembered that they were but flesh,
a passing breeze that does not return.
(Psalms 78:32-39, NIV)
The Psalmist explains that we, as the Israelites, are mere mortals, flesh, without the ability to comprehend the battle, spiritual battle, raging for our loyalty at the cost of our soul. God understands this, correcting us from time to time to make sure our option to serve God or Satan is clear to us. We must make a choice to serve God or serve Satan. Sin is service to Satan. It is a choice to serve Satan. The consequence is punishment and death. Choosing to serve God extends eternal happiness and life to all who believe. Our struggle with sin is no different than that of the old testament Israelites and our response, unfortunately, is much the same.
Godspeace!
For more information regarding how your financial support can help, please click here.