DEUTERONOMY 13-15: DAY 317 JOURNEY THROUGH THE BIBLE IN A YEAR
November 13, 2023
DEUTERONOMY 13-15
DAY 317 JOURNEY THROUGH THE BIBLE IN A YEAR
Click here for the reading
Focus Verse For Today: Deuteronomy 13:4
Continuing our journey through the final book of law, Deuteronomy, Moses continues to reiterate the law given to them by the Lord.
Before reading Deuteronomy 13-15, pray for understanding of today's reading. Read Deuteronomy 13-15. Let's journey!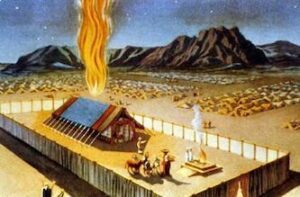 Deuteronomy 13-15: Moses addresses how to handle false prophets and those who speak and lead people against the Lord. Punishment is death and should be swift. Moses reminds them of the foods they should and should not eat, and of the importance of, and how to, tithe. Moses reminds the people of the importance of the 7th year and what is to be done with firstborn animals. (Deuteronomy 13:1-15:23)
Our focus verse for today:
4 It is the Lord your God you must follow, and him you must revere. Keep his commands and obey him; serve him and hold fast to him.
(Deuteronomy 13:4, NIV)
Today's focus verse is rather straightforward. It leaves no options for ifs, ands, or buts. Does your life reflect this verse? What changes do you need to make in your life?
Godspeace!
For more information regarding how your financial support can help, please click here.