DEUTERONOMY 16-19: DAY 324 JOURNEY THROUGH THE BIBLE IN A YEAR
November 20, 2023
DEUTERONOMY 16-19
DAY 324 JOURNEY THROUGH THE BIBLE IN A YEAR
Click here for the reading
Focus Verses For Today: Deuteronomy 16:18-20
Continuing our journey through the final book of law, Deuteronomy, Moses continues to remind the Israelites of how they are to behave in the Promised Land.
Before reading Deuteronomy 16-19, pray for understanding of today's reading. Read Deuteronomy 16-19. Let's journey!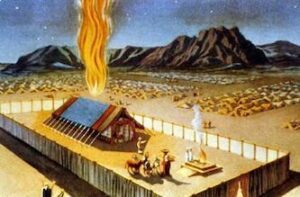 Deuteronomy 16-19: Moses reminds the Israelites of the celebrations they hold and their importance. Moses reviews the importance of judges, courts of law, and kings. Moses also stresses, again, the importance of remaining focused on the Lord. The Levitical priests have been set aside. Moses warns against occult practices and false prophets. Moses restates the importance of cities of refuge and witnesses. (Deuteronomy 16:1-19:21)
Our focus verses for today:
18 Appoint judges and officials for each of your tribes in every town the Lord your God is giving you, and they shall judge the people fairly. 19 Do not pervert justice or show partiality. Do not accept a bribe, for a bribe blinds the eyes of the wise and twists the words of the innocent. 20 Follow justice and justice alone, so that you may live and possess the land the Lord your God is giving you.
(Deuteronomy 16:18-20, NIV)
God is just and fair. He cannot be swayed. We are humans that can easily be swayed. God wanted justice and fairness for His people; that required judges to remain impartial. We may not be labeled as judges today, but in everyone's life, we are called upon at times to issue a judgment. We need to remember this passage and not allow ourselves to be swayed by anything other than facts. Are you quick to judge based on emotion? Do you listen to the facts?
Godspeace!
For more information regarding how your financial support can help, please click here.