International Death Penalty News 2020, Issue 10: China, Egypt, India, Iran, United Arab Emirates, United States of America
March 6, 2020
IDPN 2020 Issue 10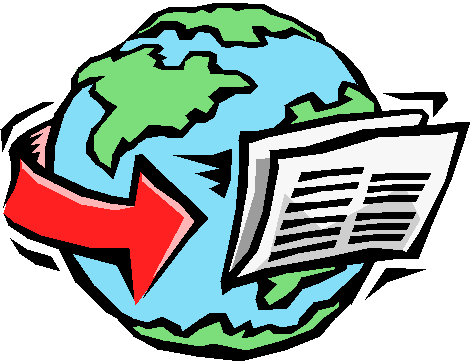 China: Twenty-three-year-old Ma Jianguo has been sentenced to death for stabbing and killing two people at a coronavirus checkpoint in early February in Yunnan province. Ma was traveling, attempting to get through the checkpoint. One of his companions tried to move a roadblock to allow the vehicle through. When a guard began recording, Ma stabbed the guard. Ma then stabbed another person who came over and attempted to help the guard.
Egypt: The Cairo Criminal Court has sentenced to death 37 individuals, all of whom have been convicted on terrorism related charges. The 37 people sentenced to death are among 208 defendants accused of carrying out 54 militant attacks in 2013 and 2014. The attacks include the death of high-ranking police officers, an assassination attempt on a now former Egyptian Interior Minister, and several bombings. In addition to 37 being sentenced to death, 61 individuals were given life sentences, while 88 others were given various prison terms. Twenty-two others died during the course of the trial.
Hisham al-Ashmawy was executed on Wednesday, March 4, 2020. Ashmawy was a former Egyptian special forces officer before he pledged allegiance to the Islamic State in 2014. He was captured in Derna, Libya in 2018, and was transferred to Egypt in May 2019, where he stood trial on several charges. Ashmawy was convicted of plotting a 2014 attack that resulted in the deaths of 22 military guards and the attempted assassination of a former Egyptian Interior Minister in 2013.
India: On Saturday, February 29, 2020, 45-year-old Baljinder Kumar, alias Kala, was sentenced to death after being convicted of murdering four individuals, including his wife and two toddlers. The murder occurred due to a dispute over money. Prosecutors pursed the death penalty against Kumar, arguing that the case was one of the "rarest of the rare."
Three men, Mithu Rai, Pankaj and Ashok Rai, have been sentenced to death by a court in Jharkhand for the rape and murder of a six-year-old girl earlier this year. The girl had gone to her grandmother's house to attend a fair. That evening she was taken to the fair by Mithu Rai, said to be her uncle. While returning, she was raped by three men before being strangled. Her body was discovered the following day. Mithu initially denied involvement, and was part of the group of villagers who searched for the missing child. He fled to Mumbai after her body was discovered. He was arrested and sent back to Dumka, and his statements led to the arrests of Pankaj and Ashok Rai. The family of the little girl asked that the men be sentenced to death.
The Supreme Court has rejected a plea challenging the validity and legality of execution by hanging. In its refusal to consider the matter, a justice noted that the validity of the punishment has already been upheld. The challenge was brought by an 88-year-old freedom fighter from Kerala, who argued that the section in the Code of Criminal Procedure that allows for execution by hanging is in conflict with the Constitution of India.
The four men who have been convicted of raping and murdering a 23-year-old medical student on a moving bus in Delhi have been given an execution date of March 20, 2020. The execution date was set after the last mercy petition was rejected by President Ram Nath Kovind. His rejection was the last option for relief or clemency. The actions of the four men, 31-year-old Akshay Thakur, 25-year-old Pawan Gupta, 26-year-old Vinay Sharma, and 32-year-old Mukesh Singh, raped and tortured the woman, who eventually died from her injures. Two others were also arrested in the case. One was a minor at the time and released after serving a sentence at a remand home. The other allegedly committed suicide in jail, days after the trial began.
Iran: During the last week of February 2020, a man was executed by hanging at Ghezel Hesar Prison of Karaj. Hamid, allegedly a homeless man, was arrested three years ago for robbery. During his interrogation, Hamid allegedly confessed to two murders.
United Arab Emirates: An unnamed 21-year-old Arab man has been sentenced to death for the murder of his friend in an apartment in Al Rashidiya area in Ajman. The victim and the accused were sharing a room and had consumed alcohol on the day of the murder. The victim cursed the accused mother and used foul langue before the two men fought. The fight was broken up by other men, but the accused later produced a knife, stabbing the victim and causing his instant death. The accused surrendered himself to the police and confessed to the crime, saying he was drunk and did not intend to kill the victim.
United States of America: On Thursday, March 5, 2020, Nathanial Woods was executed by the state of Alabama. Forty-four-year-old Nathaniel was sentenced to death for his part in the murder of three Birmingham police officers: 58-year-old Carlos Owen, 40-year-old Harley Chisholm III, and 33-year-old Charles Robert Bennett.
The Senate in South Carolina has passed a bill, which is now before the House Judiciary Committee, that would force inmates in the state to be executed by electrocution if the state is unable to obtain drugs for use in lethal injections. Currently, death row inmates in South Carolina have the choice of being executed by lethal injection or the electric chair, with lethal injection being the default method of they do not state their choice. However, South Carolina does not have any drugs needed to carry out an execution and have been unable to locate any, as pharmacies will not sell the state without assurance that their identities will not be made public. In the bill passed by the Senate, execution could also be carried out by firing squad, however, House members plan to remove that option from the bill. South Carolina last carried out an execution in 2011.
Prosecutors in California are seeking the death penalty for 20-year-old John T. Earnest, a former college student who attacked the Chabad of Poway synagogue on April 27, 2019. Earnest, a former nursing student, opened fire inside the synagogue, killing one and injuring three others. Earnest is being charged with a hate-crime-related murder, among other charges. Additionally, he is being tried on arson charges for starting a fire at a nearby mosque, which resulted in no deaths or injuries, weeks before the shooting. California Governor Gavin Newsom has issued a moratorium on executions in the state, which has not carried out an execution since 2006.
For more information regarding how your financial support can help, please click here.